Paul Welsh, Sr.
Posted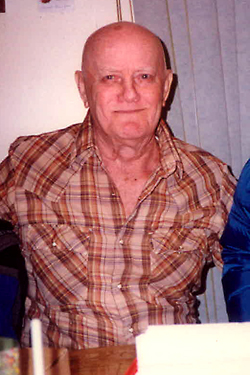 He was born on July 25, 1918 and was the son of the late Fred E. Sr. and Ruth A. Houser Welsh.
He was of the protestant faith; was a member of NRA, and Rescue Hose Co., Middletown; and he retired from Three Mile Island where he was a maintenance worker.
In addition to his parents, Paul was preceded in death by his twin brother, three brothers, and two sisters.
He is survived by three sons Paul E. Jr., husband of Jackie Welsh of Middletown, Mark, husband of Penny Welsh of Elizabethtown, and Gary J., husband of Diana Welsh of Middletown; six daughters Barbara, widow of Louis F. Lentz of Breinigsville, Donna, wife of Samuel Fallinger of Elizabethtown, Sue Welsh of Middletown, Gloria Jean Kreiser, friend of Sis Leeper of Hershey, Nancy, wife of Jack Emerick of Holiday, Fla., and Sandy, wife of Mike Blouch of Middletown; sister Betty Bretz of Middletown; 15 grandchildren; 25 great- grandchildren; and one great-great-granddaughter.
A Tribute to his life will be held at noon on Friday, March 22, at the Frank E. Matinchek and Daughter Funeral Home and Cremation Services, Inc., 260 E. Main St., Middletown, with Mr. Samuel Fallinger officiating.
Burial will be in Middletown Cemetery.
Viewing will be from 10 a.m. until the time of services on Friday at the funeral home.
Memorial contributions in Paul's name may be made to the charity of your choice.
Condolences may be sent online at www.matinchekanddaughterfuneralhome.com.