Edgar Treichler Jr.
Posted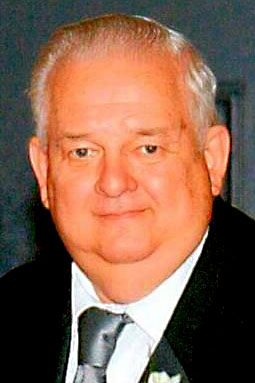 Edgar E. "Pop" Treichler Jr., 70, of Swatara Township, Harrisburg, died Friday, April 18, at Harrisburg Hospital.
Born on January 14, 1944 in Royalton, he was the son of the late Edgar E. Sr. and Alice Fach Treichler. He was the widower of Barbara E. Ochs Treichler.
He retired from the Bethlehem Steel Corporation after 45 years of service as an electrician; was a Coast Guard veteran of the Vietnam Era; was a member of United Steel Workers Union, Local #1688, Steelton, Legion of The Moose, Central PA Chapter; and West Virginia University Alumni Assn.; and he enjoyed West Virginia University football, tailgating, camping and spending time with his family outdoors.
Surviving are a son Dr. Michael E. and wife Jessica (Schortemeyer) Treichler of Camp Hill; a daughter Michelle E. and husband Chuck Speck of Harrisburg; a sister Jean Lippy of Middletown; and four grandchildren Sara, Luke, Landon and Brexton.
Funeral services will be held at 11 a.m. on Wednesday, April 23, at Parthemore Funeral Home and Cremation Services, New Cumberland.
Burial will be in Woodlawn Memorial Gardens, Lower Paxton Township.
In lieu of flowers, memorial contributions may be made to Central PA WVU Alumni Chapter Scholarship Fund, 215 Iroquois Trail, York Haven, PA 17370, or to Hospice of Central PA, 1320 Linglestown Road, Harrisburg, PA 17110.
For more information or to send messages of condolence, please visit www.Parthemore.com.