Write-in candidate wants a "revolutionary tax war''
Posted 10/28/14
Submitted photo by Deb Palmieri -- Dennis Atiyeh
A Whitehall man has launched a write-in campaign for a congressional seat representing Middletown, Royalton, Londoneerry Twp. and Hummelstown with the hopes of relieving what he calls …
Write-in candidate wants a "revolutionary tax war''
Posted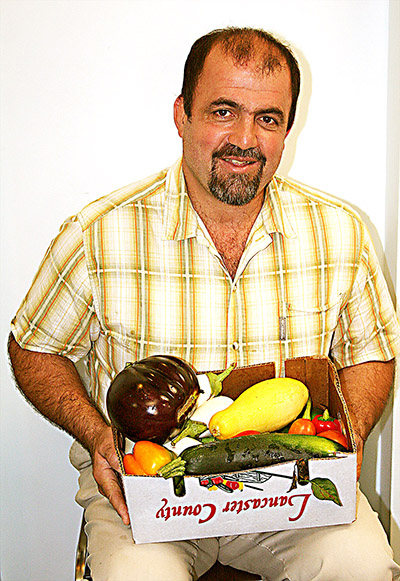 Submitted photo by Deb Palmieri -- Dennis Atiyeh
A Whitehall man has launched a write-in campaign for a congressional seat representing Middletown, Royalton, Londoneerry Twp. and Hummelstown with the hopes of relieving what he calls an unfair tax burden on Americans in funding all levels of the judicial branch of government.
Dennis Atiyeh has spent the last month campaigning to unseat incumbent U.S. Rep. Charlie Dent, a moderate Republican from Lehigh County, including the placement of campaign ads in the Press And Journal and Hummelstown Sun.
For the full story, CLICK HERE to subscribe to the Press And Journal.