Wolf's budget is a starting point: Tom Mehaffie
Posted 2/15/17
The annual state budget process got underway last week when Gov. Tom Wolf outlined his 2017-18 spending plan before a joint session of the General Assembly.
What the governor laid out is only the first step in the lengthy budget process. …
Wolf's budget is a starting point: Tom Mehaffie
Posted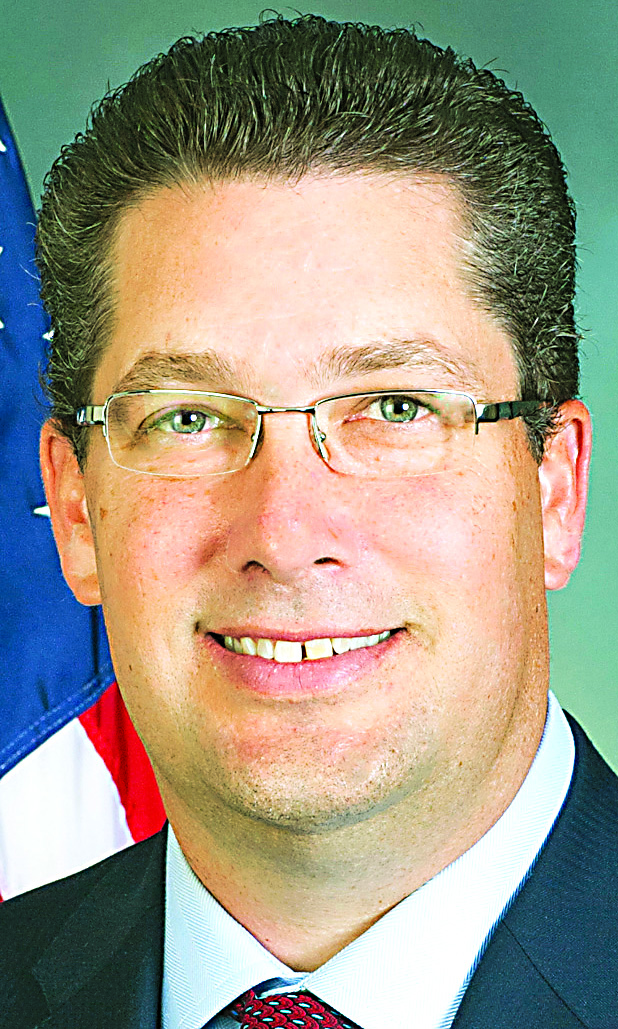 The annual state budget process got underway last week when Gov. Tom Wolf outlined his 2017-18 spending plan before a joint session of the General Assembly.
What the governor laid out is only the first step in the lengthy budget process. Months of public hearings, committee meetings and additional revenue forecasts will ultimately influence what the final budget document looks like.
The governor did, however, establish a realistic starting point. His $32.3 billion proposal is balanced without broad-based tax increases and includes several initiatives aimed at reducing spending and improving efficiencies by consolidating some state agencies. His administration estimates this could save the commonwealth about $2 billion.
As I take part in the budget process for the first time as a state representative, I'm focused on protecting the citizens and job creators in the 106th District from unnecessary government growth. After hearing the governor's budget address, I'm cautiously optimistic that he is on the same page.
While his address offered few details, I'm glad the governor is interested in finding ways to reduce spending while providing efficient, effective and sustainable state services and systems.
I look forward to the upcoming House Appropriations Committee hearings that will unveil more details on his plan. Those hearings begin Tuesday, Feb. 21.
More information about the budget process can be found at www.PAHouseGOP.com. I also encourage you to stay tuned to my website, RepMehaffie.com, and my Facebook page, Facebook.com/RepMehaffie, for more information about the budget in the coming months.
Open house
As I begin my first term in office, I am excited to meet the people I represent so that we can all work together.
I hope you'll join us for my Open House from 10 a.m. to 2 p.m. Tuesday, March 7, at 250 W. Chocolate Ave., Suite 2, Hershey, to learn more about how we can help you with state government-related issues and concerns.
We share office space with Congressman Charlie Dent, and I've invited him to join us so you can learn about federal government-related issues and services as well.
No advance registration is required to attend my open house. Please feel free to just stop by and say hello! For more information, visit my website at RepMehaffie.com or contact my office by phone at 717-534-1323.
Gone fishin'
Trout season is just around the corner, and local anglers are now able to find out when their favorite fishing hole will be stocked with trout by the Pennsylvania Fish and Boat Commission.
The guides are available online and on the commission's FishBoatPA mobile app.
The commission stocks approximately 3.15 million adult trout in more than 720 streams and 120 lakes open to public angling each year. These figures include approximately 2 million rainbow trout; 640,000 brown trout; and 500,000 brook trout.
The average size of the trout produced for stocking is 11 inches in length.
The statewide opening day for trout season is Saturday, April 15, but a regional opening day in 18 south-central and southeastern counties, including Dauphin County, is set for Saturday, April 1.
Additionally, the commission will host Mentored Youth Trout Days on Saturday, March 25, for those same 18 counties and Saturday, April 8, statewide. Youth younger than age 16 can join a mentor (adult) angler who has a current fishing license and trout permit to fish for trout the Saturday before the regular opening days. Youth anglers must obtain a mentored youth permit or voluntary youth fishing license as well.
Go to www.fishandboat.com for information.
Property tax, rent rebates
Applications for Pennsylvania's Property Tax/Rent Rebate program are available online and in my office. Eligible participants can receive a rebate of up to $650 based on their rent or property taxes paid in 2016.
The program benefits eligible Pennsylvanians who are 65 years or older, widows and widowers 50 years or older, and those 18 years or older with permanent disabilities.
Applications for the program are due by June 30. Claim forms are available by contacting my Hershey office at 717-534-1323, or online at RepMehaffie.com.
Winter Fling
I had a great time at the Hummelstown Community Foundation's third annual Winter Fling in the square. Music, ice sculptures, food, wine tasting and children's activities kept everyone's mind off the chilly weather.
First responders
Our local first responders work tirelessly to protect our communities. In an effort to thank them for their service, I attended the Rutherford Fire Company's annual firefighters' appreciation dinner, where I ran into some familiar faces. Thank you to all of our first responders for everything you do!
Rep. Tom Mehaffie, R-Lower Swatara, represents the 106th House District, which includes Middletown, Lower Swatara Township and Royalton. Email him at tmehaffie@pahousegop.com. His Capitol office telephone number is 717-787-2684.