Wendy Getz
Posted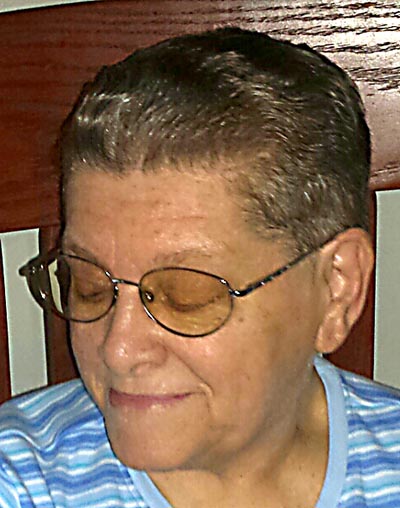 Wendy Marie Getz, 63, of Middletown, entered into eternal rest on Wednesday, October 15, at Hershey Medical Center, surrounded by her loving family.
She was born on August 14, 1951 in Harrisburg, and was the daughter of the late Furie F. and Stella A. White Manfred.
Wendy was baptized at St. Peter's Lutheran Church, Middletown, was a wonderful housewife for her loving family, and enjoyed bingo and Pogo games.
In addition to her parents, she was preceded in death by brothers William and Charles "Monk" Manfred.
She is survived by her loving husband of 43 years Daniel Getz Sr.; daughter SueAnn Yingst and husband Steven of Middletown; son Daniel Getz Jr. of Middletown; sisters Helen Doup, Doris Redman and husband Lloyd, Eleanor Duncan, Brenda Hollingsworth and husband Glen, and Debbie Amspacher and husband Leon; brothers Edward Manfred and wife Linda, and Terry Manfred and wife Janet; two granddaughters Ashley Getz and Kaylan Yingst; and one grandson Connor Yingst.
Services for Wendy were held on Tuesday at the Matinchek and Daughter Funeral Home and Cremation Services, Inc., Middletown, with the Reverend Dr. J. Richard Eckert officiating.
Burial was at Middletown Cemetery.
The family has entrusted the Care of the Matinchek and Daughter Funeral Home to handle the arrangements.
Online condolences can be sent to www.matinchekanddaughterfuneralhome.com.