Thomas, Michael, and Gabriel Grogan
Posted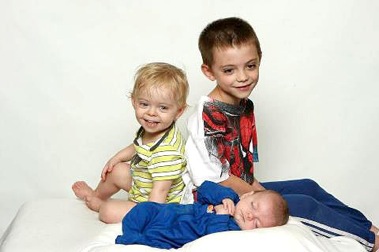 Thomas was a second grade student at Bethel Elementary School in Gloucester, Va. All three brothers were members of Bellamy United Methodist Church, Gloucester.

They are survived by their parents Thomas E. and Jessica L. Grogan; maternal grandparents Debra and Howard Jones, paternal grandfather Donald Grogan; aunt Brittni Jones; uncle Howard P. Jones; and a host of aunts, uncles, and cousins.

A Memorial service will be held at
2 p.m. on Saturday, February 2, at Bellamy United Methodist Church, with the Rev. Kenneth Waclo officiating.

Memorial donations may be made to the Grogan Family Fund, c/o Bellamy United Methodist Church, 4870 Chestnut Fork Road, Gloucester, VA 23061.

Arrangements by Andrews Funeral Home, Gloucester, Va.