Theodora Noss
Posted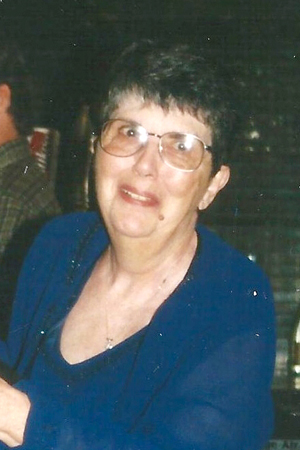 Theodora was affectionately known as Teddi to her family and friends.
She was born on November 12, 1934 in Hazleton and was the daughter of the late Peter Ruble and Margaret Lombargo.
She graduated from Hazleton High School in 1952, and married Henry S. Noss in 1954.
Teddi was a member of Seven Sorrows Blessed Virgin Mary Catholic Church; she was a retired EDI customer service representative from AMP, Inc.; and she liked reading, cooking, cryptograms, and playing bingo, and loved shopping on QVC. She enjoyed celebrating holidays and birthdays with her family, especially with her grandchildren and great-grandchildren.
She was preceded in death by an infant son Jesse J. Noss.
She is survived by her husband of 58 years, Henry S. Noss; daughter Theresa M., wife of Scott A. Staley of Middletown; son Steven P., companion of Elaine Hoffman of Middletown; son David N., husband of Jody Noss of Hummelstown; six grandchildren; and two great-grandchildren. We would also like to thank Edna Crum of Middletown for her companionship and loving care she provided our mom during this difficult time.
A Celebration of Life luncheon will be held from noon to 3 p.m. on Saturday, April 6, at the American Legion Post 594 banquet hall in Middletown.
In lieu of flowers, the family is requesting that donations be made in Teddi's honor to Compassionate Care Hospice, 1513 Cedar Cliff Dr., Camp Hill, PA 17011.
Arrangements by Frank E. Matinchek and Daughter Funeral Home and Cremation Services, Inc., Middletown.
Condolences may be shared online at www.facebook.com/theodora.noss and www.matinchekanddaughterfuneralhome.com.
Theodora's son David had this to say about his mother: "Mom, I wanted to thank you so much for everything you have done for me. You taught me the value of hard work, dedication, and commitment to excellence. No matter what obstacles life throws your way, you have shown me how to fight and persevere. I appreciate so much the time we spent together, on Saturday mornings, drinking coffee at your home with Dad. The nonsensical banter was priceless. Thank you for supporting me, your unconditional love, and most of all being my biggest fan. Please rest in eternal peace, you suffered long enough in this world. I love you and miss you. I look forward to the day I see you again in Heaven."