Teddy Biesecker Sr.
Posted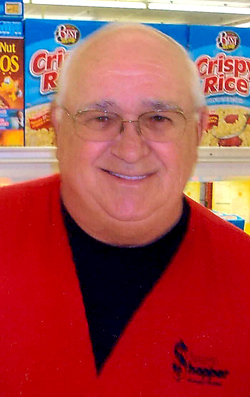 He was born on March 4, 1943 and was the son of Jesse O. Sr. and Emma Ridley Biesecker.

He was a retired pressman with Kurzenknabe Press, Harrisburg; he was a former mayor and past president of Royalton Borough Council, a former football coach and former president of the Middletown Boys Club; and he enjoyed golfing and was the National Champion of Speed Skating. His greatest joy was the love of his family, especially his grandchildren and his love for his Chihuahuas.
In addition to his parents, he was preceded in death by his brothers Jesse O. Jr. and Samuel Biesecker.
He is survived by his wife of 43 years Carole A. Boughter Biesecker; three sons Teddy L. Jr. of Honolulu, William J. (Maura Hill) Biesecker of Linglestown, and Brian K. (Lori Fissel) Biesecker of Philadelphia; daughter Lisa M. Biesecker of Royalton; brother Roy R. (Evette Roger) Biesecker of Forest Hill Md.; grandchildren Jesse O., Adam L., Christian A., Jesse L., Devon, Logan T., Brilan, Krista, M. Biesecker, and Lyla A. Sessaman; and great-granddaughter TaylorRae Biesecker.
A Tribute to Teddy's life was celebrated on Tuesday at the Frank E. Matinchek and Daughter Funeral Home and Cremation Services, Inc., Middletown, with Pastor Douglas G. Hill officiating.
Burial was in Hillsdale Cemetery, Londonderry Township.
Condolences may be shared at www.matinchekanddaughterfuneralhome.com.{jcomments on}