Stephen Gambino
Posted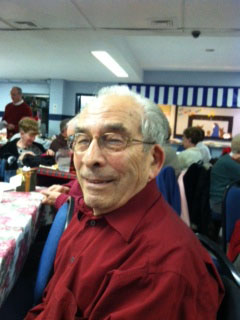 Stephen F. Gambino, 88, of Middletown, entered into eternal life suddenly on Sunday, November 24, at the Penn State Milton S. Hershey Medical Center.

Steve was born on August 4, 1925 in Brooklyn, N.Y. and was the son of the late Frank and Mary Valente Gambino.

He was a retired supply clerk at the former New Cumberland Army Depot; was a faithful usher, bingo and parish fair committee volunteer at Seven Sorrows of the Blessed Virgin Mary Catholic Church, Middletown; and he was a Navy veteran of World War II and was a member of the Disabled American Veterans and NARFE.

Steve was a faithful fan of the Brooklyn Dodgers and later became a fan of the New York Mets baseball teams. He also played the trumpet as a young man participating in neighborhood jazz bands. His favorite trumpet player was Harry James.

In addition to his parents, he was preceded in death by his loving wife Maria C. DeVita Gambino in December 2005.

Steve is survived by his loving son Frank B., husband of Margaret A. Gambino of Harrisburg; three grandchildren Stephen R., husband of Jamie Holland Gambino of Harrisburg, Gina M., wife of Gary Wingert of Clarksville, Tenn., and Julie A., wife of Joshua Wise of Harrisburg; and seven great-grandchildren Greta, Emma, Hannah and Gwenyth Wingert and Zachary, Bria, and Riley Wise.

Mass of Christian Burial was celebrated on Monday at his church, with the Rev. Ted R. Keating, his pastor, as celebrant.

Burial with military honors was held at Indiantown Gap National Cemetery.

Condolences may be sent online at www.matinchekanddaughterfuneralhome.com.