Sonia Lawson
Posted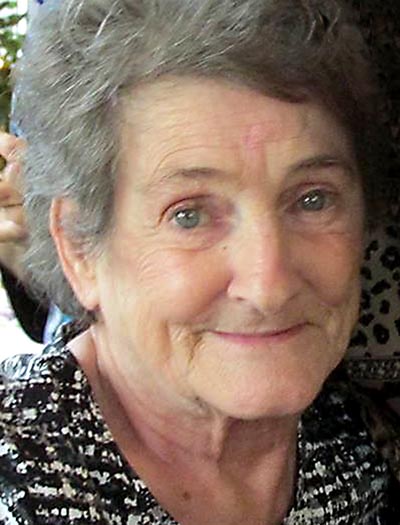 Sonia Bryan Lawson of Middletown, born on September 14, 1938, entered into eternal rest on Saturday,
October 18.
Sonia will be missed on her front porch waving to all who drove by. She enjoyed her life on Ann Street and all the close-knit neighbors.
She was preceded in death by her husband Richard Sr. in 2005, and daughter Eva and son Richard Jr., both in 1999.
She is survived by daughters Crystal Mrakovich and Leann Lawson, both of Middletown; sisters Pearl Persa, and Carol Heffelfinger, both of Highspire, Evelyn Lawyer of Middletown, Jane Samo of Georgia, and Helen Hardy of Virginia; brothers Paul, Ronald, and Dennis Bryan, all of Middletown; and three granddaughters, two grandsons, and four great-grandsons, all of Middletown.
Graveside Burial will be at Falmouth Cemetery at the convenience of the family.
In lieu of flowers, donations can be made to Camp Hill Hospice.
Auer Cremation Society is handling the arrangements.