Scott Sadler
Posted
Scott A. Sadler, 43, of Middletown, entered into eternal rest on Friday, March 14, at his home, as a result of a long struggle with bipolar disorder.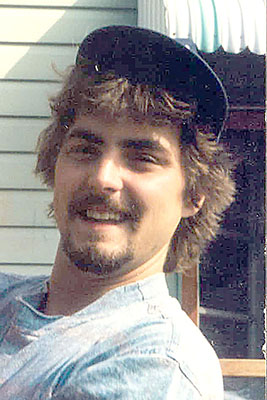 He was born on October 17, 1970 in Camp Hill, and was the son of Daniel D. Sadler Sr. and the late Sandra Bowman Sadler.
Scott was of the Protestant faith and attended Highspire United Methodist Church; he was a member of American Legion Post 594, VFW Post 1620, and Moose Lodge Post 410, all of Middletown; was a graduate of Lower Dauphin High School, class of 1989; and he was an avid guitar player and local musician and he also enjoyed drawing.
In addition to his mother, Scott was preceded in death by his paternal grandparents Robert and Beatrice "Granny" Sadler and his maternal grandparents Jasper "Tennessee" and Virginia Bowman.
In addition to his father, he is survived by his two sons Derek D. Sadler of Hummelstown, and Zachary T. Cleaver of Williamsport; brother Daniel D. Jr., husband of Tonya Sadler of Hummelstown; stepmother Wanda M. Sadler; two stepbrothers David A., husband of Tammy Stine of Massachusetts, and Daniel E., husband of Sophie Stine of St. Thomas, Pa.; stepsister Megan M., wife of Jason Booz of Enola; two uncles John, husband of Donna Henderson, and Don, husband of Janet Sadler; and numerous nieces, nephews, and cousins.
A Tribute to his life will be held at 11 a.m. on Wednesday, March 19, at Highspire United Methodist Church, 170 2nd St., Highspire, with the Rev. Willie Caraballo officiating.
Burial will be in Bainbridge Cemetery immediately following the service.
Viewing will be from 10 a.m. until time of service on Wednesday at the church.
Memorial contributions may be made to Highspire United Methodist Church, 170 2nd St., Highspire, PA 17034.
Funeral arrangements are being entrusted to the Matinchek & Daughter Funeral Home and Cremation Services, Middletown.
Condolences may be sent online at www.matinchekanddaughterfuneralhome.com.