Robert H. Wetten
Posted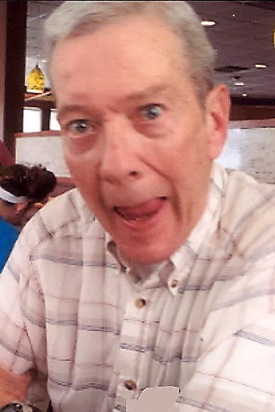 He was the loving brother of the late Arthur S. Jr. "Stan" of Philadelphia, Jane Muntz (Jack) of Philadelphia, the late David of Ashland, Ohio, and Thomas (Rosemarie) of Philadelphia, and their many children,
grandchildren, and great‑grandchildren.

He is survived by his ex‑wife Ruth Gilbert Smeltzer and their loving children Rebecca Sweigart (John), Robert H. Wetten Jr. (Cindy), Michael Wetten, Theresa Rowles (Glenn), Gina Wetten (David Rhoads), Linda Osifat (David); and 13 grandchildren Dustin, Natasha, Shanee Lynn (deceased), Bradley, Kevin, Dylan, Derek, Amber, Trystan, Steven, Robert "Bert," Landin, and Preston.

He was a graduate of North Catholic High School, Class of 1958. He served four years in the United States Air Force and is a retired employee of the state Department of Welfare, Harrisburg, a former trolley driver of Hershey Chocolate World Trolley Works, a former bus driver for Deny Township School District, and former employee of Hersheypark. He was a devout Catholic and volunteered his time at Seven Sorrows Catholic Church in Middletown. He was also known for his strong love of baseball and was a fan of the Philadelphia Phillies baseball team.

Bob/Dad/Pop‑Pop/Grandpa is best known for his witty humor and always brought a smile or laugh to someone's face, even clear up to the end. He was also known for his strong love of cats. He loved spending time with his family, especially with his grandchildren and was the King at playing leisure sports (ladder ball, lawn jarts, corn hole, horse shoes, etc.). He will be deeply missed!

He was also a strong advocate for PRO‑LIFE and has asked that no flowers be sent. Instead, his wishes are that all donations be made in his memory to the National Pro‑Life Alliance, 4521 Windsor Arms Court, Annandale, VA 22003‑9916, Phone: 703‑321‑9200, Web: www.prolifealliance.com.

His viewing will be held from 9 to 11 a.m. on Monday, April 15, at Seven Sorrows Blessed Virgin Mary Catholic Church, 280 N. Race St., Middletown, in the narthex of the church.

Funeral Mass of Christian Burial will proceed immediately after the viewing.

Burial with military honors will be held at Fort Indiantown Gap National Cemetery, Annville at 1 p.m. His reception will follow and be held at Seven Sorrows starting around 2 p.m.

Arrangements by Frank E. Matinchek and Daughter Funeral Home and Cremation Services, Inc., Middletown.
Condolences may be sent online at www.matinchekanddaughterfuneralhome.com.