Richard Pickel
Posted
Richard Lee Pickel, a retired Captain with the Concord, Mass. Fire Department, died on Saturday, March 15 of cancer. He was 85 years of age.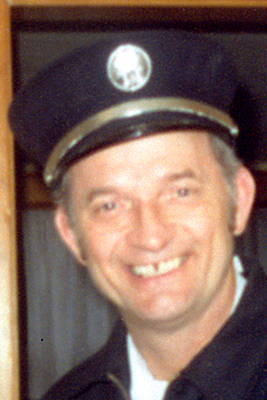 He was born in a farmhouse in Round Top, Pa. on November 26, 1928. He was the fifth of nine children born to the late Levi Grant and Margie Miller Pickel.
He made a courageous stand against cancer of unknown primary origin and died at home in Concord, where he lived for 60 years. He was the devoted husband of Barbara Ann Culkins Pickel for nearly 62 years.
He graduated from Middletown High School in 1947, where he played baseball and football. As a boy he worked the family farm and remembers that he was out plowing the fields with a horse the day that Pearl Harbor was attacked.
Richard, known as "Pick," worked as a firefighter for the Town of Concord for 32 years. He retired in 1987. He was responsible for keeping the ambulance licensed and equipped, and was instrumental in establishing and teaching a certified Emergency Medical Technician training course for the town's firefighters.
He was a United States Navy veteran, serving five years as a machinist's mate on the destroyer escort, the USS Maloy, DE791, starting in 1947. He concluded his service during the Korean Conflict. As a newlywed in 1952, he and his wife moved back to Middletown for a year where he worked at Olmsted Air Force Base, repairing jet engines. The couple then returned to Concord and raised four children there.
Richard planted a huge vegetable and flower garden every year and did battle with a persistent groundhog. He looked forward to deer and turkey hunting each fall. He also was a crackerjack cribbage and pinochle player. He loved children and dogs and could often be found in his shed, among his tools and the treasures he collected at flea markets.
He was preceded in death by his sister Mary Kardesco, and his brothers Ray, Marlin, Carl, Lee and Martin Pickel.
In addition to his beloved wife, Barbara, he is survived by one son R. Daniel Pickel of Reno, Nev.; three daughters Elizabeth (Michael) Hearn of Atlanta, Ga., Virginia Lee Pickel of Hudson, Mass., and Mary Lou Pickel of Alexandria, Va.; two grandchildren Katherine Elizabeth Hearn, and John Thomas Hearn, both of Atlanta; two brothers David Pickel of Middletown, and Clyde H. Pickel of Falmouth; and numerous nieces and nephews.
The Funeral will be held at 9 a.m. on Friday, March 21, at the Dee Funeral Home, 27 Bedford Street, Concord, Mass., followed by a funeral Mass in Holy Family Parish, Monument Square, Concord Center at 10 a.m.
Concord's town flag will fly at half-staff on Friday, March 21 in recognition of Richard's service to his country during the Korean Conflict and for his many years of service to the town.
Contributions in his memory may be made to Sumner Redstone Burn Center, MGH, 55 Fruit Street, GRB 1303, Boston, MA 02114.
To share a remembrance in Richard's guest book, visit www.deefuneralhome.com.