Publisher's Voice: Our response to council's redevelopment plans
Posted 4/9/13
I was happy to see a cross-section of Middletown business people gathered together last Monday night, April 1. It is my understanding we met in response to a request from Middletown Borough Council for comment on plans for the redevelopment of …
Publisher's Voice: Our response to council's redevelopment plans
Posted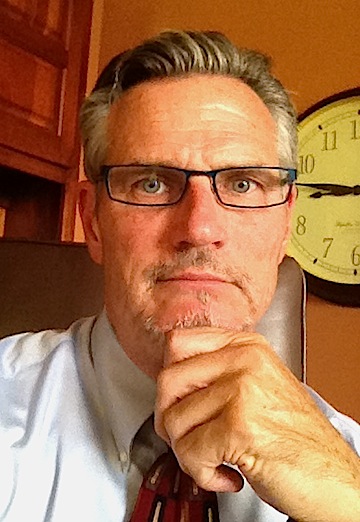 Not surprisingly, the meeting featured expressions of frustration as well as cautious optimism. On one thing we all agreed: The absolute need for the borough to show the business community the respect and support it is due.

At the end of a spirited hour of discussion, the group unanimously settled on a two-pronged response to council:

• First and foremost, the business community needs to meet face-to-face with borough officials to establish a mutually respectful and trusting relationship;

• Second, the business community should meet with the town's contracted consultant, Dewberry, along with Dewberry's marketing expert to ensure any future investment in development is based on a quantifiable strategy rather than an "if it looks pretty, they will come" strategy.

The group hopes its message will be accepted as a positive opportunity for everyone.
---

The next meeting – hopefully with borough officials present – has been tentatively set for April 29. While the meeting is open to all Middletown businesses, discussions will focus on the downtown redevelopment plans and major water and sewer work scheduled to begin on South Union Street within the next couple of months.
Thanks to Dana Ward for organizing the gathering and Robin Pellegrini for lending her space. I'll do my best to keep you posted on time and location of the next meeting.
The crew at Kuppy's Diner is hard at work in preparation for their 2013 Cruise-In, an annual fundraiser for the Four Diamonds Fund.

This year's event will be held May 23. The Press And Journal is proud to produce the directory for the annual fundraiser and as in years' past. Part of the advertising dollars will be donated to Four Diamonds.
Please contact Gloria Brown at 717-944-4628 or gloriabrown@pressandjournal.com to benefit from this great opportunity to showcase your business.
Before you cast your vote in the May primary election, make sure you check out the candidates' views on important local issues.

The Press And Journal Voters' Guide for the contested races in this year's primary elections will be in our May 8 edition. Candidates for Middletown Borough Council and mayor, Londonderry Twp. Board of Supervisors and Royalton Borough Council will be offered the opportunity to answer questions posed by our staff.

Important note: We do not charge candidates to participate in our Voters' Guide, and every candidate will be provided a questionnaire with ample time to respond.
Our Web page, www.pressandjournal.com, will soon unveil its Blog page. Interested in being a part of it? Sure you are! Reserve your soapbox. E-mail me at joesukle@pressandjournal.com.