Publisher's Voice: Borough money should be spent in the borough
Posted 12/11/12
By Joe SukleWhen Middletown Borough chooses to spend dollars outside the community, it makes bad business sense.
Publisher's Voice: Borough money should be spent in the borough
Posted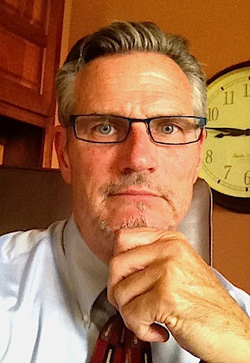 Lovely as it may look, the money used for Christmas decorations in the square was not spent within Middletown's business community. And as a participating member of Middletown's taxpaying business community, I just shake my head at the shortsighted pennywise, pound foolish decisions when I see the borough thoughtlessly spending our money outside our town.
I'd like to share this with you:
• Middletown municipal taxes paid by The Patriot-News Co.: $0
• Middletown municipal taxes paid by Engle Publishing, owner of The Middletown Shopper: $0
• Middletown municipal taxes paid by Press And Journal, Inc.: $5,993.66
• Middletown Borough refusing to place any ads in our publication: Priceless.
Talk about the enthusiasm for the GMEDC's Holiday Candlelight Tour of Homes last weekend – WOW!
It was great to see the community support this annual event that showcases some of the area's most beautiful homes. Proceeds from this year's tour benefitted the Save The Elks Theatre campaign.
We sold 98 tickets at our office. We jumped in with the excitement and gave a pair of tickets via our Facebook page. The free tickets were snapped up by Dave Miller and Jenny Miller, who spied our posts on FB.
Speaking of Facebook, be part of our growing family of friends by "friending" us at www.facebook.com/pressandjournal.
Speaking of fundraisers, more than 120 spaghetti dinners were enjoyed by folks at JD's Junction. A significant portion of the proceeds from the delicious meal was donated to the Middletown Public Library. Our thanks to Diana McGlone and the GMEDC who spearheaded this event.

Very sad to note the growing number of employees of Middletown Borough who have been cast adrift on the growing sea of the unemployed.


Their dedication, talents and service to our community carry a worth far greater than dollars and cents.
Layoffs, no matter when they occur – but especially during the holiday season – are heart-wrenching and devastating. They are crushing to a community of our size because more often than not the newly unemployed are our neighbors, friends, family.


I have known most of these fine people for decades – so yes, they are family.


The consequences of this town's elected officials' edicts to extinguish the livelihoods of these people will far outweigh any short-term pronouncements of perceived successes. On the outset, they may settle long-festering scores, but in the long run they will create deficits in our community's spirit that will require decades to rebuild.