Paul Taschner
Posted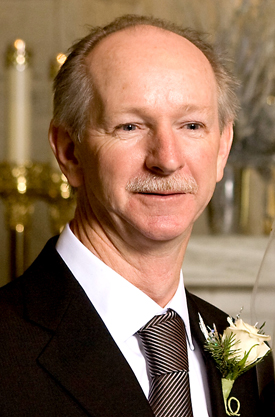 Born November 24, 1949 in Harrisburg, he was the son of the late Paul Frederick and Renee Munro Taschner.
He attended St. Catherine Laboure School, graduating in 1964, where he served as an altar boy, and he graduated from Bishop McDevitt High School in 1968; was a career steelworker, retiring after 43 years of service with Bethlehem Steel Corp./ArcelorMittal in Steelton; and he coached girls' soccer for Lower Paxton Twp. Soccer Association and girls' softball for Paxtonia and Linglestown baseball associations.
He had a lifelong hobby of riding and racing motorcycles, go-karts and cars, and his interests included anything with wheels and an engine. He participated in amateur racing events in Watkins Glen, N.Y., Summit Point, W.Va., and Virginia International Raceway. His other interests included flying airplanes, scuba diving, tending to animals and camping.


He was preceded in death by his wife Violet Ann Enders Taschner.


He is survived by his daughter Teri (Taschner) Rooney and husband Shane, and granddaughter Ava Ann Rooney, all of Camp Hill; sisters Paula (Taschner) Pitsaris of Cocoa Beach, Fla., Patricia (Taschner) Oberholtzer of Odessa, Fla.; nieces Tricia (Oberholtzer) Emdy of Odessa, Fla., and Maia McCabe; and nephew Gregory Pitsaris of Cocoa Beach, Fla.


Mass of Christian Burial will be celebrated at 11 a.m. on Thursday, August 29, at St. Catherine Laboure Roman Catholic Church, 4000 Derry St., Harrisburg, with the Rev. Joseph R. Howard as celebrant.
Burial will be private in Woodlawn Memorial Gardens.
There will be no viewing or visitation.
A Gathering will be held immediately following Mass in Leo Hall of St. Catherine Laboure Church.
Arrangements are being handled by Wiedeman Funeral Home, Steelto, www.wiedemanfuneralhome.com.