Paul Reider
Posted
Paul F. Reider, 78, died Sunday, January 19, 2014, at Good Samaritan Hospital in Lebanon.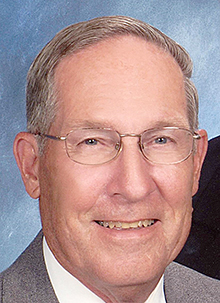 He was born November 26, 1935, to the late Abraham H. and D. June Reider in Londonderry Township, Dauphin County.


He was a veteran of the United States Navy and retired as a civilian from the Department of the Navy in Washington, D.C. and was an active member of First Baptist Church, Lebanon.


One brother, A. Harold Reider, preceded him in death.


Surviving are his wife of 54 years, Fanny Ruth, of Lebanon; one son, Douglas Paul (Susan) Reider, of Owen Sound, Ontario, Canada; and two grandsons, Samuel D. and Daniel F. Reider; two sisters, Dolores (Kenneth) McFaden of Whitehouse Station, NJ, and Eleanor (John) Costley of Palmetto, FL; two brothers, Samuel S. (Neda) Reider and David Reider, both of Middletown; and many nieces and nephews.


Viewing is scheduled for Thursday, January 23, 2014, from 7 to 9 p.m. at Christman's Funeral Home, 226 Cumberland St., Lebanon.


Funeral services will be held on Friday, January 24, at 1 p.m. at First Baptist Church, 20 Linden Rd, Lebanon.


Burial will be at Chiques Church of the Brethren, 4045 Sunnyside Road, Manheim.


In lieu of flowers, memorial gifts can be sent to Word of Life Canada, PO Box 600, Schroon Lake, NY 12870-0600, designated for the "Tractor Fund."


Christman's Funeral Home, Inc. is honored to serve the family with the arrangements.