Patricia Brosius
Posted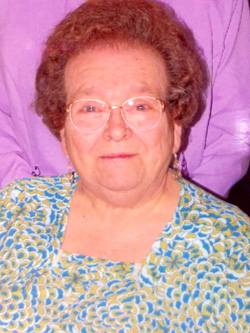 Patricia Brosius, 75, formerly of Hummelstown, was united with her Heavenly Father and husband on Thursday, October 31.
She was born on February 13, 1938 in Shiremanstown to Leona Mumma Fettrow and Charles Junkins.
Patricia enjoyed most of all her family and pets. She loved playing cards, crocheting and needlepoint. She will be sadly missed by family and friends, but never forgotten.
She was preceded in death by her husband of 28 years, George Brosius.
She is survived by her sister Helen L. Junkins of Hummelstown; a niece Gloria Brown and husband David of Hummelstown; 2 great-nephews Matthew Brown and wife Miranda of Marietta, and Christopher Brown of Hummelstown; and a great-great-niece and a great-great-nephew.
The family will have a private service at their convenience.

In lieu of flowers, contributions may be made to the Four Diamonds Fund, Penn State Children's Hospital, P.O. Box 852, Hershey, PA 17033.
Arrangements by Knight Funeral Home, Highspire.