Neal Manning, Jr.
Posted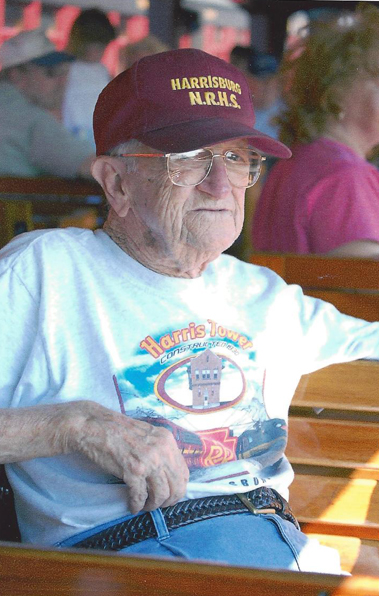 Born June 19, 1919 in Highspire, he was the son of the late Amanda Reigle Manning and Neal W. Manning Sr.
In addition to his parents he was preceded in death by his infant brother Carl Manning, and sisters Velva Fullerton and Margaret Hoover.
He graduated from Highspire High School in 1938, and served in the Merchant Marines. He was a railroader for 38 years and worked for the Pennsylvania Railroad, Penn Central, Conrail and Amtrak. He started working in 1941 with the railroad and retired in 1979. Neal was a block (tower) operator and train director.
He was a life member of the Highspire Boating Association, and enjoyed fishing, being with his grandchildren and was an avid Phillies fan. He loved his long summer vacations in Canada fishing and being with his many friends. He was also a member of the Harrisburg Chapter, National Railway Historical Society, Harrisburg.
He is survived by his beloved wife of 71 years, Jane Urich Manning; his daughter Kay Manning Smith and husband David of Hershey; grandchildren Nicole Fisher and husband David of Etters, and David N. Smith and wife Alyson of Warren, Ohio; great-granddaughter Hannah E. Fisher of Etters; sister Betty Welsh of Middletown; and brother Donald B. Manning of Annville.
A Graveside Memorial service and inurnment will be held at noon on Friday, October 26 at Highspire Cemetery.
There will be no viewing or visitation.
In lieu of flowers, memorial contributions may be made to the Harrisburg Chapter, National Railway Historical Society, 637 Walnut Street, Harrisburg, PA 17101. These contributions are to maintain the historic Harris Tower where he worked for many years.
Arrangements by K.M. Knight Funeral Home, Highspire.