Monica Adelman
Posted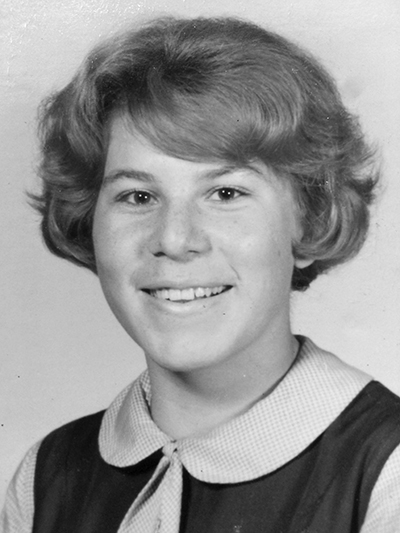 Monica Andring Adelman, 66, of Middletown, passed away peacefully at home surrounded by loved ones on Wednesday, September 10.
She was born on July 16, 1948 to the late John (Shang) and Bertha Andring of Portage, Pa.
She was a longtime employee of Allegheny Valley Schools where she passionately cared for those in need. In her free time she enjoyed yard sales and finding a good deal on just about anything. Her life is highlighted by her lifelong selflessness as she devoted her time to ensure everyone in her reach had a gift to open at just the right time to know that they were cared for. She will be one remembered for her loving, nurturing spirit and grace.
Monica was preceded in death by her eldest sister, Jean Pontious of Ohio.
She is survived by three siblings Michael Andring of Detroit, Ruthann Smith of Middletown, and Diana Burger of Portage. In addition to her siblings, she is survived by Fred Adelman of Elizabethtown and children MeChel Camp and her husband Mike, and Aaron Adelman and his wife Jen, all of Middletown; seven grandchildren Chase, Paige and Davin Adelman, and Michael, Chelsey, Jacob, and Skyler Camp, all of Middletown; and seven great-grandchildren.
A post-service celebration of Monica's life will take place on Saturday, September 27.
The family has entrusted the care of the Coble-Reber Funeral Home, Middletown, to handle the final arrangements.
Condolences can be sent to the family at 1074 Laurel Drive, Middletown, PA 17057 or adelman78@comcast.net. Interest in the Celebration can be addressed to adelman78@comcast.net.