Mary Dinga
Posted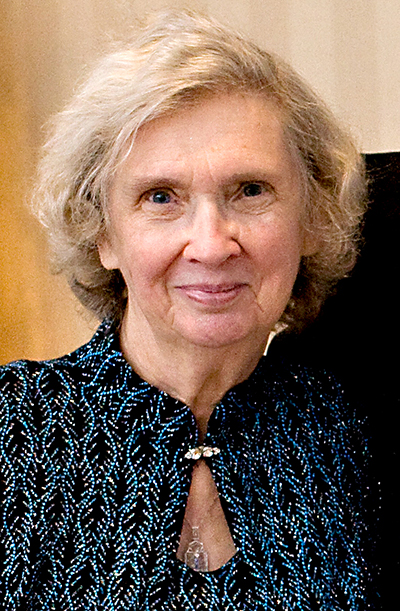 Mary Catherine Dinga, 81, of Middletown, passed peacefully into the loving arms of her Heavenly Father on Tuesday, September 16.
Mary was born June 11, 1933 in Ford City, Pa. and was raised there by her late parents, Rudolph and Marie Petrovsky.
She graduated from Ford City High School, class of 1951, where she was a cheerleader and a badminton player. She attended Mercyhurst College in Erie. She met Frank Dinga while working at the soda counter at Ford City Pharmacy. They were married in 1952, enjoyed 62 years of marriage, and were blessed with six children.
She was devoted to our Lord and our Blessed Mother, Mary. She had a strong faith that she humbly shared with others, even in her final days. Her genuine love and caring attitude defined her, and she was always willing to give a helping hand or kind words to those in need. She was a loving wife and mother and cherished time with her family. She enjoyed many trips with her husband, and family reunion vacations. Her hobbies included dancing, reading, doing puzzles, sewing, and volunteering.
In 1982, Mary established the funeral luncheon committee at Seven Sorrows Church, and coordinated it with her husband, Frank. She worked with her team captains and helpers, providing funeral luncheons for parish families for over 25 years. She also assisted with many church events and activities, including being on the church cleaning crew for over 25 years. She was a member of the Council of Catholic Women. She volunteered for Birthright (now called Morning Star) for many years, assisting women and children, and was involved with the Girl Scouts when her daughters were young, and was a Brownie leader.
In addition to her parents, she was preceded in death by her only son, Francis J. Dinga Jr., who passed away in 1981.
Mary is survived by her loving husband Francis (Prink) Dinga of Middletown; her five daughters Mary Albers and husband Ken of Middletown; Joan Lane of Placentia, Calif., Madonna Szekeres of Berryville, Va., Loretta Kiedrowski and husband Jamie of Bloomingdale Ohio, and Yvonne Horner and husband Russ of Alexandria, Va.; her brother the Rev. Felix Petrovsky, O.F.M. Cap., of Victoria, Kan.; 18 loving grandchildren; 19 great-grandchildren; and countless people she "adopted" into her family, who called her "Mom Dinga"; and many loving nieces and nephews.
Mass of Christian Burial was celebrated on Monday at Seven Sorrows of the Blessed Virgin Mary Catholic Church, Middletown. The celebrant was the Rev. Ted Keating and concelebrating was the Rev. James Petrovsky, cousin of Mary, and assisted by Deacon Eric Dinga, Mary's grandnephew.
Burial was at St. Mary's Cemetery, Middletown.
Donations in Mary's honor may be sent to Seven Sorrows Catholic Church, 280 N. Race St., Middletown, PA 17057; to Morning Star Pregnancy Services; or you may consider sending flowers to your own Mom in honor of Mom Dinga.
Online condolences can be sent to www.matinchekanddaughterfuneralhome.com.