Mary Adcock
Posted
Mary Louise Adcock, 82, of Middletown, entered into eternal rest on Wednesday, July 16, at the Middletown Home, Middletown.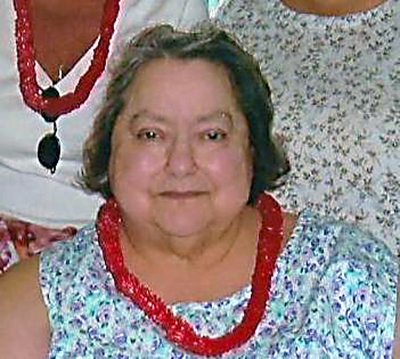 She was born on February 7, 1932 and was the daughter of the late Samuel and Theresa Imbrognio Bastardi.
She was a member of Seven Sorrows of the Blessed Virgin Mary Catholic Church, Middletown, and she enjoyed being a homemaker for her loving family. Her hobbies included sewing, bingo, crafts and especially spending time with her family and grandchildren.
In addition to her parents, she was preceded in death by her loving husband Herbert Jearl Adcock, brother Anthony Bastardi, and granddaughter Shawn Wagner.
She is survived by her loving children, daughters Diane M. Wagner and husband Donald of Middletown, Debra L. Albright and husband Sam of Dillsburg, and Sandra K. Adcock of Middletown; son David J. Adcock of Lewistown; five grandchildren Lisa Diamond, Scott Albright, Paul Albright, Cody Adcock, Alexis Adcock; three great-grandchildren Jordan Gutshall, Riley Clinger, and Parker Albright; brother Samuel Bastardi Jr.; sister Theresa Townsend; and several nieces and nephews.
Memorial services were held on Tuesday at the Matinchek and Daughter Funeral Home and Cremation Services, Inc. Middletown, with the Rev. Ted Keating officiating.
Burial was at Middletown Cemetery.
The family has entrusted the care of the Matinchek and Daughter Funeral Home to handle the arrangements.
Online condolences can be sent to www.matinchekanddaughterfuneralhome.com.