Marcelene Manning
Posted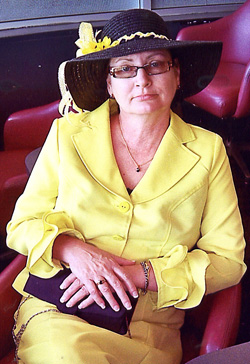 Marcy was born on November 3, 1952 in Harrisburg. She was the daughter of the late D. Vance and Kathyrn Metzler Gutshall. She was married to Dave Manning.
She attended Middletown Area High School, and she had worked at Winn Dixie. She loved to travel and her greatest joy in life was her family.
She was preceded in death by her brother Jimmy.
She is survived by her daughter Connie (Greg) Tuttle of Pittsburgh; son Sean (Karen) Beinhaur of Concord, N.H.; brother Daniel (Helen) Gutshall of Middletown; sisters Suzanne (John) White of Mount Pleasant Mills, and Michelle (James) Attinger of Elizabethtown; five grandchildren Colby Beinhaur, Gabriel and Kiera McDougall, and Dylan and Derek Beamenderfer.
Services were held on May 25 in Florida.
Services will be held in Pennsylvania at the convenience of the family.