Lisa Davis
Posted
Lisa M. Davis, 48, of Carlisle, went home to be with her Lord and Savior after a six and a half year battle with ovarian cancer on Monday, February 10, at Harrisburg Hospital in Harrisburg.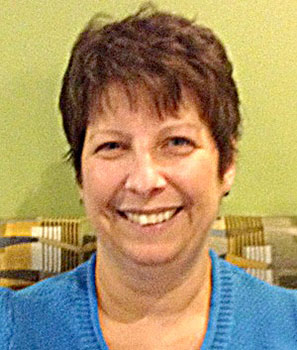 Born on February 5, 1966, in Middletown, she was the daughter of James L. Snyder of Elizabethtown and Carol K. (Pinter) Becker of Millsboro, Del.
On March 19, 2001, she married Scott A. Davis in Negril, Jamaica.
She graduated from Middletown Area High School in 1984; she received an associate degree in business administration from Harrisburg Area Community College and a medical assistant diploma from Thompson Institute; and she was employed at Penn State Hershey Medical Group Camp Hill Family Practice for 15 years, most recently as an MOA II.
Lisa had a love of laughter and the company of family and friends. Her bright personality lit up any room, and even while fighting cancer, she maintained a positive attitude, caring for others more than herself. Lisa was very competitive and enjoyed playing games. For more than eight years, she belonged to a Bunco group that met monthly. She also enjoyed cooking and was an excellent host. Lisa was very active. She enjoyed dancing, walks with friends, skiing and snowmobiling. She was a member of the Keystone Sno-Goers Snowmobile Club. She loved traveling with family and friends. She went on many trips during her lifetime, including regular visits to beaches in Ocean City, Md., and Myrtle Beach, S.C. Lisa attended Carlisle Brethren in Christ Church and enjoyed the company of her church family.
She was preceded in death by her maternal grandparents William and Marie Pinter of Middletown, and paternal grandparents Russell and Josephine Snyder of Elizabethtown.
Lisa is survived by her husband of nearly 13 years, Scott A. Davis; her son Harrison R. Rodkey, and stepson Nathan R. (Cassandra) Davis, all of Carlisle; her parents James L. Snyder of Elizabethtown and Carol K. (Pinter) Becker of Millsboro, Del.; three brothers Jon Snyder and Bradley Snyder of Elizabethtown, and James Becker of Millsboro, Del.; and several aunts and uncles, and many cousins.
A Memorial service will be held at 2 p.m. on Saturday, March 1, at Carlisle Brethren in Christ Church, 1155 Walnut Bottom Road, Carlisle. Pastor Bryan Hoke will officiate.
Burial will be private.
Visitation will be from 1 to 2 p.m., prior to the memorial service.
In lieu of flowers, memorial contributions may be made to the American Cancer Society, 2 Lemoyne Drive, Suite 101, Lemoyne, PA 17043.
Online condolences may be expressed at www.hoffmanroth.com.