Leon Dailey
Posted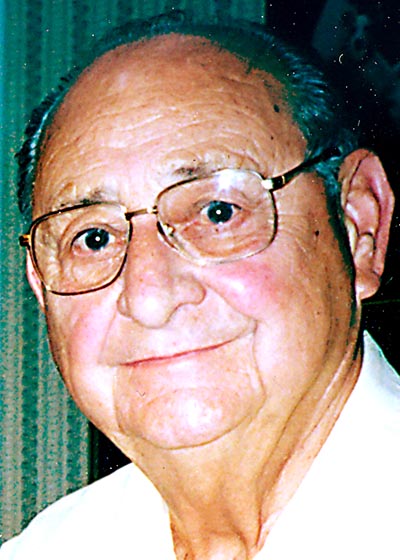 Leon R. Daily, 91, formerly of N. Union St., Middletown, passed away on Monday, October 20, at Middletown Home. He was the husband of the late Helen L. Daily who died March 20, 2013.
Born in Middletown, he was the son of the late Paul L. and Margaret L. Worley Daily.
He was retired from the Department of Defense; was a United States Army veteran of World War II, serving with General Patton's 3rd Division; and he was a member of New Beginnings Church and former member of Wesley United Methodist Church, both of Middletown. Leon served in various service and professional groups throughout his life, however, he will be remembered as best a Founding Father and devoted member of the Middletown Historical Society.
He was preceded in death by his brothers Paul and Donald Daily.
Surviving is a son Keith R. Daily (Cheryl) of Middletown; daughter Karen L. Wentz (Roger) of Highspire; six grandchildren; and two great-grandchildren.
Relatives and friends are invited to attend Leon's Life Celebration Memorial Service at 11 a.m. on Friday, October 24 at New Beginnings Church, 630 S. Union St., Middletown, with Pastor Britt Strohecker officiating.
The family will receive friends at the church from 10 a.m. until time of service.
Interment with military honors will be in Middletown Cemetery.
In lieu of flowers, memorial contributions may be made to New Beginnings Church, 630 S. Union St., Middletown, PA 17057.
Arrangements by Coble-Reber Funeral Home, Middletown.