Judy Burger
Posted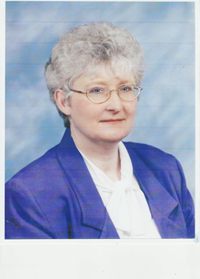 Judy was born in Harrisburg on May 3, 1947, the daughter of the late Russell James and Dorothy Elizabeth Green Wright.
She was a 1965 graduate of Middletown Area High School. She received her BA in music education from West Chester University in 1969. She also did brief graduate studies at Christ for the Nations Institute in Dallas, Texas, Evangelical Theological Seminary in Myerstown, and postgraduate piano study with Dennis Sweigart. She was a member of Beth El Temple, Harrisburg, and B'nai Jacob Synagogue in Middletown.
Judy was a loving wife, mother, and grandmother, and truly valued her many, many friends and relatives. She will be professionally remembered for her many years of piano instruction, choir and worship teamwork in local churches, and for beginning the Kindermusik and children class piano programs at Lebanon Valley College Community Music Institute.
She was preceded in death by her brother Russell James Jr.
She is survived by her loving husband Harvey L. Burger; sons Ryan (Jessica) Levere, and David Russell (Jessica) Burger; and three beautiful grandchildren Jaiden Isaac, Lia Raelyn, and Grace Zoe.
Funeral services were held on Friday at Beth El Cemetery Chapel, Harrisburg, with Rabbi Eric Cytryn.
Burial was in Beth El Cemetery.
In lieu of flowers, contributions may be made in her memory to Hospice of Central Pennsylvania, 1320 Lingles-town Road, Harrisburg, PA 17110.
To share condolences with the family please visit www.HetrickBitner.com or our Facebook page.