Joye Billow
Posted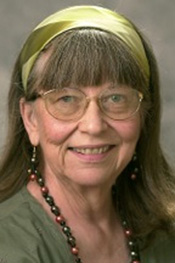 Dr. Joye Ann Billow, 70, of Brookings, S.D., died Friday, December 6, in Sioux Falls after a brief battle with cancer.
She was born July 28, 1943, in Middletown to Mary D. (Pierce) and Schuyler E. Billow.
She graduated from Middletown High School in 1961. She received a BS in pharmacy and a PHD degree in medicinal chemistry from Temple University in 1967 and 1972. She practiced pharmacy during her college years and joined the SDSU College of Pharmacy faculty in 1972 and was a professor of pharmaceutical sciences and a licensed pharmacist throughout her career. She was recognized for her career accomplishments by being named an SDSU Woman of Distinction in 2002. She retired from the university that year.
She is survived by an uncle and several cousins, all of Pennsylvania.
A visitation will take place from 3 to 5 p.m. on Friday, December 13 at Eidsness Funeral Home in Brookings, S.D.
Burial of the ashes will be at Woodlawn Memorial Gardens in Harrisburg.
In lieu of flowers, Joye asked that donations be sent to the SDSU Foundation in the name of the Joye Ann Billow Women's Leadership Award for Kappa Epsilon.
Friends may share their memories of Joye at www.eidsnessfuneralhome.com.