James Moreland
Posted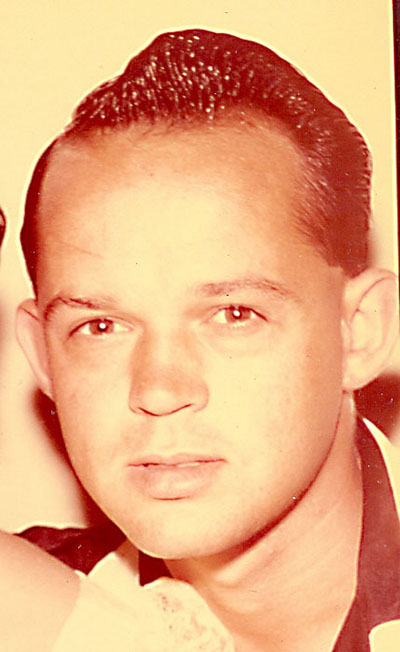 James Raymond "Ray" Moreland, 76, of Ocala, Fla., formerly of Peoria, Ill., died Wednesday, September 17, in Ocala Regional Medical Center, Ocala.
James was born on October 13, 1937 in Mount Sterling, Ill. He was the son of Robert E. and Goldie Bowen Moreland. He was married to the love of his life Kathryn Behm on March 14, 1959 in Peoria.
He was a retired machinist from Caterpillar Inc., and a retired mail carrier for the U.S. Post Office. At the time of his death he worked at the Ocala Star Banner, who were his second family. James was also an Army veteran, serving from 1962 until 1966.
He was preceded in death by two daughters Deborah Dawn and Charlotte Rose Moreland, and three brothers Robert, Bruce, and Billy Moreland.
In addition to his wife he is survived by his children, Kathryn Marie (Michael) Michels of Middletown, Julie Ray (fiancé Gene) Moreland of Charlotte, N.C., and Penny Ray (Adam) Zimmermann of Brimfield, Ill.; eight grandchildren James Raymond Michels, Matthew Jacob (Brandi) Michels, Andrew Joseph (Nan) Michels, Tim Gunzenheiser, Brad Gunzenheiser, Kyle Gunzenheiser, A.J. Zimmermann, and Zach Zimmermann; three great-grandchildren Hailey Diane and Matthew Gerard Michels, and Kayleianne Gunzeheiser; two sisters Mary Ellen (David) Suver, Eva Mae (Dave) Hewitt; brother, Greg (Vicky) Moreland; and his precious gifts from his wife, two Yorkies, Jasmine and Pixie.
Funeral services were held Friday at the Davison Fulton Bartonville Chapel, with the Rev. Michael Jones officiating.
Burial was in Swan Lake Memory Gardens, Peoria, with military rites.
Memorials may be made to the American Heart Association, or PAWS.
You may create an online condolence at www.davison-fultonbartonvillechapel.com.