Ira Leedy, Jr.
Posted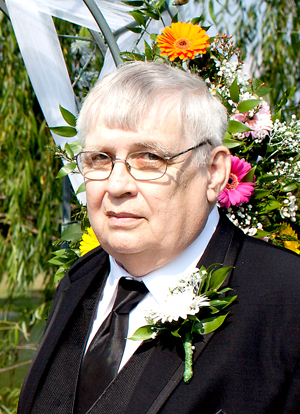 Born in Harrisburg, he was the son of the late Ira G. Leedy Sr. and the late Jean Martin Leedy.
He was a graduate of Middletown High School, class of 1960; was retired from the Commonwealth of PA, where he worked for 40-plus years; he enjoyed spending time with his family; was a member of Middletown Moose Lodge #410; and he also enjoyed watching sports, shooting pool and Doo-Wop music.
Surviving in addition to his wife of 46 years, are two children Steven G. Leedy of Royalton, and Megan E. Japak (Adam) of Hummelstown; his sister Bonnie Young (Jack) of Royalton; and brother James Leedy of Annville.
George's Life Celebration service was held on Tuesday at Coble-Reber Funeral Home, Middletown, with the Rev. Willie Caraballo officiating.
Interment was in Middletown Cemetery.
In lieu of flowers, the family requests memorial contributions be made to the Kidney Foundation of Central PA, 4813 Jonestown Rd, #101, Harrisburg, PA 17109.
To share your fondest memories of George, please visit www.lifecelebration.com.