I'm through playing nice – it's time to speak up
Posted 7/29/14
A short time ago, I wrote a column about the hostility and animosity in Middletown. I didn't think it would have much impact – just one column by one person. But I guess I thought – hoped – that something might kick in and make sense to …
I'm through playing nice – it's time to speak up
Posted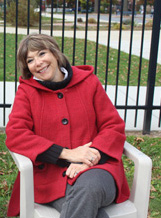 A short time ago, I wrote a column about the hostility and animosity in Middletown. I didn't think it would have much impact – just one column by one person. But I guess I thought – hoped – that something might kick in and make sense to someone. Maybe it did but, sadly, the tenor of the town has gotten even worse.

I approached my responsibilities on Middletown Borough Council with high hopes and expectations that we could all work together with respect and civility. I looked forward to a council and a borough coming together for the good of the community. I knew it would be a big job and a difficult one; still, the reality of how idealistic my goals were was like a freezing blast of water on a cold day – shocking, painful and bone-chilling.

I am dismayed and disheartened by the lack of cooperation, consideration and respect that permeates our meetings both from within and without. Even worse are the manipulations and machinations behind the scenes.

The sharing of information occurs only when absolutely necessary – and never far enough in advance for study by those voting. No one, excepting a minority, seems to much care what the public wants or thinks. Complaints are not addressed, concerns are not noted, calls are neither answered nor returned. Information is manipulated and disagreements are based on personal feelings, not true positions.

My desire to work with my colleagues on council was and is sincere, but of late I have been shocked and disgusted by motives that are so transparent they are a slap in the face to the community. I know I campaigned on a platform of truth, trust and transparency, but this is not what I meant.

I am most particularly distressed by several recent determinations rendered by council or one of its creations (i.e., the Industrial and Commercial Development Authority). So I have decided it's time to stop playing nice and time to speak up – because someone has to say something, and I've never been one to shirk this kind of responsibility.

These are the issues I find most appalling:

• The refusal of council to ask for (not demand) an apology in an altercation between a borough appointee and a borough citizen. I said it at a public meeting, and I will reiterate here: Public officials should be held to a higher standard of behavior and therefore should NEVER insult the public – particularly at an open meeting to which everyone is welcome.

• The representation by certain council members and business owners that Penn State was involved in the planning or discussion of the possibility of bringing a Barnes & Noble bookstore to Middletown to serve as both a store for the public and the official bookstore of the college. The involvement of Penn State was denied by a representative of the university.

In addition, the plan for the project placed the bookstore in a building that the borough does not currently own and houses businesses that would most certainly be displaced to put these plans into play.

• The claim by the borough that grants and funds are being held up because the Greater Middletown Economic Development Corp. is impeding the completion of a borough audit by not cooperating with the borough and refusing to turn over its financial records. The fact is that GMEDC provided those same records in 2010. Where they went, no one seems to know.

Despite their original compliance, former GMEDC executive director Stefan Kosloski volunteered his time to help the borough restore the documentation. The GMEDC has continued to provide information to the borough despite the fact that they are being portrayed as uncooperative.

(In the interest of full disclosure, my husband serves on the board of the GMEDC and my son and other family members have donated hundreds of hours of their time and talents to ensure the survival of the Elks Theatre. No one in my family has received any financial compensation from any work done for the theater or the GMEDC in general. I will abstain from voting on issues regarding the Elks Theatre and the GMEDC.)

• The treatment of employees. The borough lost two valuable employees by playing games and jerking them around until both lost patience and good faith and accepted jobs elsewhere, taking with them most, if not all, of the knowledge and skill needed in their areas of expertise and leaving Middletown operating on an even more skeletal crew than had previously existed.

• The negotiations for the Elks Building between the GMEDC and the ICDA entered into good faith by the GMEDC, who, contrary to aspersions cast upon the GMEDC, has kept the Elks Theatre functioning for years.

The one sticking point in the negotiations was the GMEDC's request that it continue to run the theater under the ICDA's ownership. The GMEDC currently holds 501(c)3 status and could continue to run the theater without interruption as a nonprofit, with all proceeds going back into the theater for renovations. Frankly, the GMEDC needs the help. Its fundraising campaign did not live up to expectations due to the borough's threat of eminent domain, which discouraged large companies and organizations from contributing.

Assistance from the community, while enthusiastic, was not enough to cover the cost of repairs – much less the expense of a digital projector.

After much negotiating, arguing and considerations on both sides, the IDCA recently voted to buy the Elks and award the running of the theater to a yet-founded local group without 501(c)3 status. My questions here: 1. Why? and 2. How long will the Elks remain without management while nonprofit status is sought? Who will run it? Will it have to be shut down temporarily? No one seems to be able to answer these questions.
Also of note, the attorney for the ICDA works for McNees, Wallace and Nurick.

• The retention of McNees, Wallace and Nurick, one of the most expensive law firms in the area. This firm is so expensive that council often meets without our solicitor present. Personally, that seems foolish to me, as there have already been mistakes made (i.e., the recent necessity of running an additional ad for the water and sewer rate issue because the original vote was not taken within the allotted amount of time), and violations committed (Sunshine Act in late 2013), among other things.

My understanding is that our solicitor should prevent and protect us from allowing these things to occur – but that would necessitate he/she being around when these items are being discussed or planned.

• The refusal to work with the Press And Journal. The borough maintains that nothing positive is ever written about it in the P&J, and yet officials remain reluctant to speak with reporters, answer questions or make statements to the paper. On those occasions when they do speak with reporters, their inherent distrust precludes their ability to be forthcoming and cooperative.

It is noteworthy that the Patriot-News carries many of the same stories and asks many of the same questions.

There have been positive editorials and articles in the P&J despite these limitations, such as the Press And Journal's recent editorial about the hiring of the next police chief.

In addition, the borough refuses to put ads in the Press And Journal even though the paper's rates are comparable to the Patriot-News and boasts a wider local circulation.

Lastly, members of council are outraged when the paper questions their actions or makes inquiries into questionable behaviors on the part of council and its employees, retainers, etc. It is important to remember that is what a newspaper is supposed to do.

• Executive sessions held during the body of the meeting and lasting upwards of 90 minutes. It is not news to anyone that I find this disrespectful of the public and completely unnecessary. I have brought it up at public meetings and executive sessions. I have presented information to assure council members that it is both legal and legitimate to place executive sessions prior to the start of a regular meeting or at the end of a regular meeting but prior to adjournment so that public voting may still occur.

I know of no other borough or local governing body that holds these sessions while their constituents are left to sit for hours before the agenda items are discussed and public comment heard.

• The complete disregard many members of council have for the public and the way this permeates the everyday functioning of some borough employees. No one in a community should have to call repeatedly to get an answer to a question, make a request, or lodge a complaint.

In my position on council, I have heard from numerous constituents who are dissatisfied with the ways in which they have been treated by some employees. There also are employees who are wonderful and responsive but who are limited in their ability to help.

In this same vein, I am disappointed to note that few council members actually attend special events held for the community. In fact, at one recent meeting, Mike Bowman chastised council members for not attending the Memorial Day parade and ceremony. I was absent this year, as I was out of town, but I regularly attend this event. In the past, I have rarely seen other council people there.

I often see councilors Tom Handley and Ben Kapenstein and our mayor out and about at many events I have also attended. Of course, I have not attended every event so perhaps there has been a greater presence out and about than I have seen.

• The lack of integrity at play among council members, upper management employees and appointed officials. Internal investigations into questionable activities are not handled objectively, questions and concerns forwarded by the "minority" are dismissed or ignored or rudely addressed, information is withheld or manipulated, and personal feelings are used in place of actual information to make decisions.

Rumors are started and encouraged, people are disdained and spoken to in derogatory and condescending ways and council sits behind the rail or closed doors and performs as if on stage with a fourth wall separating them from the public.

People can make comments but not ask questions, people can lodge complaints but get no response, and council stares the public down with blank faces or adolescent eye-rolling.

We are not gods, we are not benefactors, we are not tyrants or kings. We are – we should be – public servants who listen, discuss, process, argue and make decisions based on facts, information and public opinion. Our process should be inclusive, not exclusive.

Our goals should be in alignment with the needs and wants of the community, not based on private agendas. That is what government should be – but that is not what government is in Middletown.

Finally, I would like to express my gratitude to and respect for my fellow council members Handley and Kapenstein, who have done everything in their power to represent the public and make positive changes for the community.

Councilor Scott Sites has spent far too many years fighting the good fight alone – I hope he can hang on a little longer now that his contributions are recognized and supported by some of us.

I also would like to thank Mayor James H. Curry III for his dedication to the people of this community and his courage to speak out and take action on our behalf.
Anne Einhorn is a Democratic member of Middletown Borough Council representing the Second Ward.