Harry Lerch
Posted

He was born on June 20, 1925 in Royalton and was the son of the late Charles W. and Pauline Updegraff Lerch.
He was a retired employee of the New Cumberland Army Depot and the Patriot-News; and was a member of Middletown First Church of God, Past Worshipful Master at Prince Edwin-Spring Creek Lodge 486, Scottish Rite, Shriners, Tall Cedars of Lebanon, Past Master's Club, Elks Lodge 1092, Moose Lodge 410, American Legion Post 594 and Hunters and Anglers Association, all of Middletown.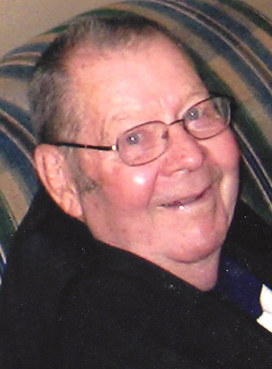 Harry was proud to say that he served in the United States Navy from June of 1943 until April 1946 as a Pharmacist Mate Second Class. In his younger years, Harry enjoyed hunting and fishing. In his later years, he enjoyed trips to the bay with his buddies and spending time at the Royalton Senior Center. He loved sports of all kinds and looked forward to college football season so that he could watch his favorite team, Penn State.

In addition to his parents, he was preceded in death by his loving wife of 45 years ElizabethAnne Zimmerman Lerch, and a sister Kathryn Hahn.

He is survived by his two daughters Suzanne E., wife of Scott Hile of Harrisburg, and Linda S. Lerch of Ithaca, N.Y.; two sons Richard J. and wife Tammy Lerch of Kettering Ohio, and William C. Lerch of Mechanicsburg; brother Joseph, husband of Dorothy Lerch of Ulysses, Pa.; sister Evelyn Lucille Hoffman, wife of the late David Hoffman of Royalton; and three grandchildren Kasey Hile, Katie Charbonneau, and Brian Lerch.

A Tribute to Harry's life will be held at 11 a.m. on Thursday, September 5, at First Church of God, 235 W. High St., Middletown, with the Rev. Kimberly Shiffler and the Rev. Randall Bistline officiating.

Viewing will be from 9:30 a.m. until time of service on Thursday at the church. The prince Edwin-Spring Creek Lodge 486 will conduct the Masonic Memorial Rites at 9:15 a.m.

Burial with military honors by the Dauphin County Honor Guard will be in Middletown Cemetery.

Arrangements by the Frank E. Matinchek and Daughter Funeral Home and Cremation Services, Inc., Middletown.
Memorial contributions may be made in Harry's name to The Middletown Home Benevolent Fund, 999 W. Harrisburg Pike, Middletown, PA 17057.

Condolences may be shared online at www.matinchekanddaughterfuneralhome.com.