Glenn Leggore Sr.
Posted
Glenn O. Leggore Sr., 73, of Middletown, passed away on Monday, January 27, at Community General Osteopathic Hospital.


He was the husband of the late Margaret J. "Peggy" Condran Leggore, who died in 2010.


Born in Middletown, he was the son of the late Charles H. and Ellen M. Koltrider Leggore.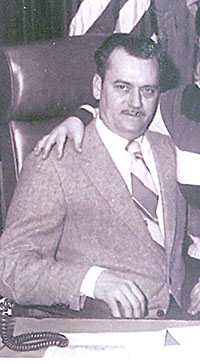 He was a veteran, serving on an Aircraft Carrier in the United States Navy; he was retired from the Middletown Police Department where he served his community as police officer and former police chief; was a member of VFW Post #1620 and American Legion Post #594, both of Middletown; and he enjoyed cooking, fishing and spending time with his wife Peggy.


In addition to his wife, he was preceded in death by his twin sons Donald and Ronald Leggore, five brothers, and two sisters.
He is survived by his son Glenn O. Leggore Jr. of Middletown; brother Richard P. Leggore (Katie) of Middletown; nine grandchildren; and two great-grandchildren.
Services and interment will be held privately at the convenience of the family.


Arrangements by Coble-Reber Funeral Home, Middletown.


To share your fondest memories of Glenn, please visit www.lifecelebration.com.