George Baum
Posted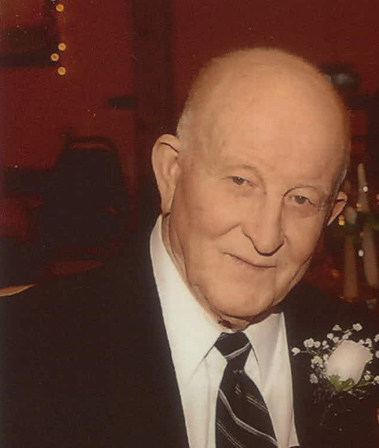 He was born on December 6, 1925 in Middletown, and was the son of the late Harry K. and Anna McCurdy Baum.

He was a retired telephone installer for the former Bell Telephone Co., Harrisburg, and was a member of the Bell Telephone Pioneers; was a member of Ludwig United Methodist Church, Bainbridge; he was an Army veteran of World War II; and he enjoyed farming, gardening and hunting. His greatest joy came from the love he received and gave to his family.

In addition to his parents he was preceded in death by his wife Patricia Anne Wagner Baum who passed away on Oct. 25, 2010, brothers Warren, Harry, Truman, Ira, and Ernest Baum, and sisters Anna Clark, Miriam Boltz, and Dorothy Wilhelm.

He is survived by his son Michael G. and wife Mary Ellen Baum of Elizabethtown; daughter Karen L. and husband John J. Charles of Bainbridge; grandchildren Carrie Chapman, wife of Chris Chapman, Adam Charles, husband of Janelle Charles, Michael D. Baum, and Kristine E. Baum; and great-grandchildren Tyler Chapman and Jacob Chapman.

A Tribute to his life was held on Monday at his church, with Pastor Victor Pronesti officiating.

Burial with military honors was in Bainbridge Memorial Cemetery.

Memorial contributions may be sent to the Four Diamonds Fund in honor of Tyler Chapman, 600 Centerview Dr., Hershey, PA 17033.

Arrangements by Frank E. Matinchek and Daughter Funeral Home and Cremation Services, Inc., Middletown.

Condolences may be shared at www.matinchekanddaughterfuneralhome.com.