Dorothy Schade
Posted
Dorothy L. Schade, 92, of Harrisburg, passed away on Friday, March 21, at Holy Spirit Hospital.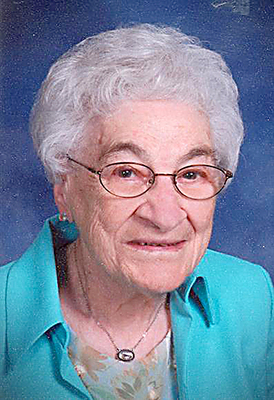 She was born April 1, 1921 in Bear Valley, Schuylkill County to the late George A. and Katie Wesner Bowman.
Dot retired as a registered nurse and was a 1939 graduate of the former Tower City High School and a 1976 graduate of HACC. She was a member of Trinity Evangelical Congregational Church, Rutherford, where she taught Sunday school for many years.
In addition to her parents, she was preceded in death by her husband, Warren Schade, who died in 1982, four brothers, and four sisters.
She is survived by three daughters Mary Ellen, wife of William Martz Sr., Nancy, wife of Gary Deimler, and Leah, wife of William Bibb; a brother Luke Bowman; sister Diana Garner; eight grandchildren; 17 great-grandchildren; five great-great-grandchildren; and numerous nieces and nephews.
A Funeral service will be held at 2 p.m. on Thursday, March 27, at the Neill Funeral Home, 3501 Derry St., Harrisburg.
Burial will be in Woodlawn Memorial Gardens.
A viewing will be held from 1 p.m. until time of service at the funeral home.