Dorothy Aderholt
Posted
Dorothy Hand Aderholt, 84, passed away on Thursday, January 23.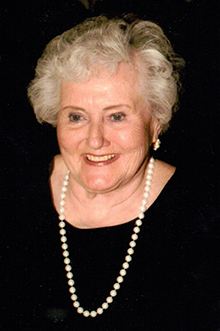 She was born on May 22, 1929 at home in Williamstown, Pa.


She moved to San Antonio, Texas from Middletown in 1966 when she transferred to Kelly Air Force Base, where she worked in the Personnel Department until retirement in 1987.
She was preceded in death by her husband William R. Aderholt.


She is survived by her sons Steve and Rick Aderholt; a daughter-in-law Marianne Stewart; two sisters Donna and Joan; several nieces and nephews; and her parrot Pepper.


A Funeral mass was celebrated on Saturday, February 1 at St. Matthew's Catholic Church, San Antonio where she was among the original members.
Inurnment will be held at a later date.


In lieu of flowers, the family requests that those who wish to make contributions should do so to the Alzheimer's Foundation of America.


You may sign the online guestbook at www.missionparks.com under the obituary section.