Donna Warble
Posted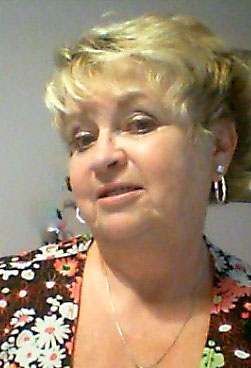 Donna Marie Thomas Warble, 66, of Chambers Hill, passed away on Monday, April 14, at her home.
Born in Harrisburg on November 19, 1947, she was the daughter of the late Otto C. and Freeda E. Seiders Thomas.
She was an administrative assistant for the H.C. Nye Company, Harrisburg; was a 1965 graduate of Middletown Area High School; was a member of Highspire First Church of God, and enjoyed bowling on the church league; she was a member of the Sweet Potato Girls; and she loved going to the beach, making jewelry, and playing the slots. Most important, Donna was a devoted mother and grandmother whose grandson Evan was her life. She will be remembered by her family and many friends for her caring spirit and willingness to put the needs of others before her own.
She is survived by her daughter Tammy S. Kerr, wife of James B., with whom she lived; a grandson Evan Riley Kerr of Chambers Hill; one sister Cecelia L. Abromitis, wife of James of Middletown; and several nieces and nephews and their families.
A Celebration of Donna's life will be held at 11 a.m. on Saturday, April 26 at Highspire First Church of God, 115 Second St., Highspire, with the Rev. David J. Anderson officiating.
Relatives and friends will be received following the service in the Fellowship Hall.
Trefz & Bowser Funeral Home, Hummelstown, is handling the arrangements.
In lieu of flowers, the family requests memorial contributions be made to support the American Cancer Society Relay for Life, Donna's Dream Team. Donations may be made via the team's website, http://main.acsevents.org/site/TR?fr_id=58016&pg=team&team_id=1582216.
Online condolences may be shared at www.trefzandbowser.com.