Donna Martin
Posted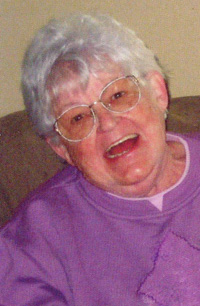 She was born on December 28, 1930 in Cumberland, Md., and was the daughter of the late George and Marian Hendrickson Zembower.
She graduated from Fort Hill High School, Cumberland, Md. and attended Frostburg State Teachers College, Frostburg, Md. She is a member of First Church of God, Middletown. For several years she was the organist at Kennedy Valley Church of God, Landisburg, where her husband, the ceived from her family, especially her grandchildren and great-grandchildren.
She is survived by her husband of 63 years, the Rev. Malcolm E. "Marty" Martin; two sons the Rev. Michael D. Martin and wife Karen of Hummelstown, and Scott E. Martin and wife Kathy of Elizabethtown; daughter Sue Little, wife of the late Michael Little of New Freedom; four granddaughters Kelly Smith and husband Michael, Stacey Lee Muzzi and husband Dom, Charity Ann Castner and husband Adam, and Valerie M. Little-Clapham and husband John; and five great-grandchildren Dylan Smith, Olivia Smith, Amelia Castner, Jude Castner, and James Muzzi.
A Tribute to her life was held on Saturday at the Frank E. Matinchek and Daughter Funeral Home and Cremation Services, Inc., Middletown, with the Rev. Kimberly Shifler, the Rev. Randolph Bistline, and the Rev. Michael D. Martin officiating.
Burial was in Middletown Cemetery.
In lieu of flowers, memorial contributions may be made to Kennedy Valley Church of God, 814 McCabe Rd., Landisburg, PA 17040, or to the First Church of God, 245 W. High St., Middletown, PA 17057.
Condolences may be sent to www.matinchekanddaughterfuneralhome.com.