David Starr
Posted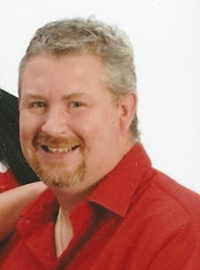 He was born on October 22, 1966 in Harrisburg and was the son of Charles W. Starr Jr. of Middletown and Patsy L. Updegrave Bordner of Elizabethtown.
He was a member of Geyers United Methodist Church, Middletown. He worked at the Harrisburg Parking Authority as a Maintenance Worker 2. David was a life member of Middletown Anglers & Hunters, a member of Sportsmen Limited, and a life member of the NRA. He was also a member of AFSCME Local 521.
He enjoyed fishing and hunting, but his greatest joy was the love he gave and received from his granddaughter Addison.
In addition to his parents David is survived by his wife Melanie K. Hoffmaster-Starr; his son Hunter D.M. and wife Katelyn Starr of Middletown; a granddaughter Addison L. Starr of Middletown; two brothers Charles Starr of Mineola, Texas, and Michael Starr of Middletown; two sisters Kimberly Newman of Carlisle, and Wendy Sperow of Coatesville; and many nieces and nephews.
A Tribute to David's life will be held at 11 a.m. on Thursday, May 16, at the Frank E. Matinchek and Daughter Funeral Home and Cremation Services, Inc., 260 E. Main St., Middletown, with the Rev. Richard VonNeida officiating.
Burial will be in the Hartleton Cemetery, Union County, at the convenience of the family.
Viewing will be from 9 to 11 a.m. on Thursday at the funeral home.
Condolences may be shared at www.matinchekanddaughterfuneralhome.com.