Clayton Keefer
Posted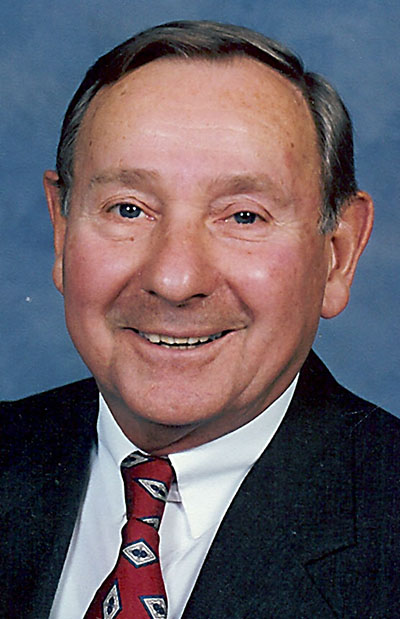 Clayton P. Keefer, 96, of Country Meadows, Hershey, passed away on Tuesday, September 16.
Born July 14, 1918 in Middletown, he was a son of the late Clayton and Sadie M. Schaeffer Keefer. He was the widower of Helen M. Grosh Keefer in 1970 and Mary E. Stuck Olson Keefer in 2013.
He was retired from the New Cumberland Army Depot; he was an avid fisherman; was a 1936 graduate of Middletown High School; he was a member of Trinity United Methodist Church, Hummelstown, Seniors Over Sixty, and NARFE; and he was a United States Army Air Corps veteran of World War II.
He was preceded in death by one brother and five sisters.
He is survived by his sons Clayton D., husband of Theresa Keefer of Harrisburg, and Claude D., husband of Karen Keefer of Elizabethtown; stepdaughters Barbara L., wife of John Bowser of Hershey, Patricia A. Metzger of Harrisburg, and Diane E. Olson of Harrisburg; grandchildren Clayton J. Keefer, Gregory Keefer, John Bowser, Christine Bowser Reed, Michele Metzger Grossman, and Richard Metzger; and seven great-grandchildren.
A Funeral service was held on Friday at his church with his longtime friend and pastor the Rev. Robert P. Stokes, and current pastor the Rev. Thomas A. Maurer.
Interment was in Middletown Cemetery.
Memorial contributions may be made to Trinity United Methodist Church, 210 W. Main Street, Hummelstown, PA 17036.
Condolences may be shared at BuseFuneralHome.com.