Calvin Sayers
Posted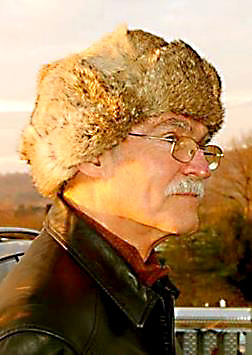 Born in Syracuse, N.Y. on April 30, 1947, he was the son of the late Rev. Joseph C. and Arlona L. Nielsen Sayers.
He retired as quality assurance director from the former Harrisburg State Hospital. He graduated from Eckerd College, St. Petersburg, Fla., with a bachelor of science degree in psychology. Cal was a member of Middletown Anglers & Hunters Association, and the Cracker Barrel Gang. He loved taking annual trips to Nakina, Ontario, and camping and hiking in the Adirondack Mountains of New York. A lover of all animals, Cal was especially fond of cats. Following the death of his wife Dawn, Cal continued her work feeding a colony of cats at a shelter. He enjoyed fishing, target shooting, GPS navigation, and the Weather Channel; and was die-hard Syracuse basketball fan. A social man, Cal was a great storyteller who enjoyed playing pranks on family members and friends. He was a patient listener, Cal always made time for everyone making each person feel special.
He was preceded in death by his beloved wife of 38 years Dawn L. Alley Sayers, on August 13, 2010.
He is survived by two sons Jeffrey J. Sayers, husband of Sandra D. of Holly Springs, N.C., and Dr. Brian C. Sayers, PhD, husband of Nicole M. of Fuquay-Varina, N.C.; two stepgrandsons Timothy Hyde of Boone, N.C., and Christopher Hyde of Chapel Hill, N.C.; a sister-in-law Deborah A. Donmoyer, wife of William L. of Grantville; a brother-in-law David W. Alley, husband of Karen S. of Hummelstown; and several nieces and nephews. Cal is also survived by his great pride and joy, grandson Baby Boy Sayers, son of Brian and Nicole, whom he was excitedly awaiting the arrival of in the next two weeks.
A Celebration of Cal's life will be held at 3 p.m. on Wednesday, July 17, at the Trefz & Bowser Funeral Home, Inc., 114 W. Main St., Hummelstown, with the Rev. Dr. Norman C. Marks officiating.
Visitation will be held from 2 p.m. until time of the service on Wednesday at the funeral home.
In lieu of flowers, the family requests memorial contributions be made to the Cat Angel Network, P.O. Box 3071, Stowe, PA 19464, or to PAWS, P.O. Box 855, Camp Hill, PA 17011.
Online condolences may be shared at www.trefzandbowser.com.