Beverly Williams
Posted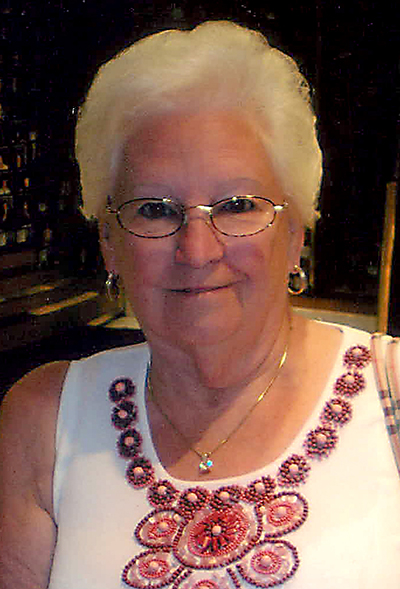 Beverly E. Everts Williams, 82, of Middletown, entered into eternal rest on Thursday, October 30, at Manor Care, Camp Hill.
She was born on November 30, 1931 in Chambersburg, and was the daughter of the late Joseph and Ruth Stoner Everts.
Beverly retired from the Pennsylvania Turnpike Commission where she worked several positions including tollbooth operator and a Clerk Typist II; she was a graduate of Chambersburg High School; Beverly was a proud Navy wife of 16 years; was of the Protestant faith; was a member of the VFW Post 5667 Women's Auxiliary, Elizabethtown; and she enjoyed crafts and attending craft shows, traveling, volunteering for the Cub Scouts of America at their annual craft fair and attending movies with her loving husband.
In addition to her parents, Beverly was preceded in death by a daughter Marisa L. Williams Bell, two brothers Millard and Marvin Everts, and sister Bernice Grove.
Beverly is survived by her loving husband of 64 years, Harry E. Williams; son Harry E. Jr., husband of Sheryl Williams of Dauphin; daughter Ruth D., wife of David Zimmerman of Lititz; and son Marvin E., husband of Jennifer Williams of Elizabethtown; three sisters Doris Timmons of Mont Alto, Shirley Cump of Chambersburg, and Mary Grace Hockersmith of Shippensburg; nine grandchildren; 14 great-grandchildren; and one great-great-grandchild.
A Tribute to her life will be held at 2 p.m. on Thursday, November 6, at Matinchek & Daughter Funeral Home and Cremation Services, Middletown, with the Rev. Robert Graybill officiating.
Visitation will be from 1 p.m. until time of service on Thursday at the funeral home.
Burial will be at the convenience of the family.
Memorial contributions in Beverly's name may be made to the American Cancer Society, 1180 W. Chocolate Ave., Hummelstown, PA 17036, or to the Boy Scouts of America Troop 594, Middletown, PA.
Condolences may be sent online at www.matinchekanddaughterfuneralhome.com.