Arthur Hooven Jr.
Posted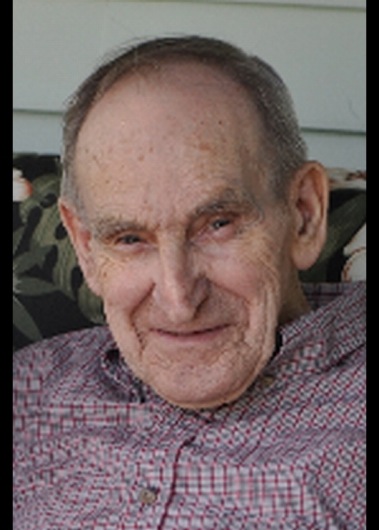 Born February 7, 1926 in Middletown, he was a son of the late Arthur D. Sr. and Blanche Shelley Hooven and was also preceded in death by siblings Donald, Jake, Alice, and Martha.
A retired archive technician for the federal government, he then worked part time at the former Fox's Market, Hershey. He enlisted in the Army but was medically discharged, was a member of Zion Evangelical Lutheran Church, Hummelstown, and refinished furniture as a hobby.
He is survived by his wife of 64 years, Doris E. Kelly Hooven; sons Thomas Hooven of New Cumberland, and Scott Hooven of Hummelstown; daughters Marilyn Snyder of Harrisburg, and Karen Banning of Berryton, Kan.; sister Pearl Markley of Highspire; eight grandchildren; nine great-grandchildren; and two stepgreat-grandchildren.
A funeral service will be held at 1 p.m. on Friday, December 21, at his church, 100 W. Main Street, Hummelstown.
Interment will follow in Hummelstown Cemetery. A viewing will be held from noon until time of service on Friday at the church.
In lieu of flowers, memorial contributions may be made to Zion Evangelical Lutheran Church, 100 West Main Street, Hummelstown, PA 17036; St. Jude Children's Research Hospital, P.O. Box 1000, Dept. 142, Memphis, TN 38148, or Compassionate Care Hospice, 1513 Cedar Cliff Drive, Suite 100, Camp Hill, PA 17011.
Condolences may be shared at BuseFuneralHome.com.