Anna Tulli
Posted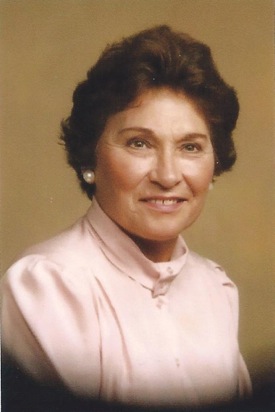 She was formerly employed at Olmsted Air Force Base, Lower Swatara Township, and retired from New Cumberland Army Depot; was a graduate of the former Middletown High School Class of 1939; and was a member of St. Margaret Mary's Alacoque Catholic Church, Harrisburg, the Polish American Association, and NARFE #1465.

In addition to her parents she was preceded in death by her brother Michael E. Matako, and granddaughter Jill Marie Tulli.

She is survived by two sons Michael E. (Karen) Tulli, with whom she lived, and Lynwood C. Tulli of Seattle, Wash.; three daughters Barbara A. Tulli, Randy L. Ionni (Edward), and Joan M. Gordon, all of Harrisburg; nine grandchildren; nine great-grandchildren; sister-in-law Rosalie Matako of Lower Swatara Township; niece Rosyln Hurley; and nephews Richael and Roderic Matako.

A Memorial Mass of Christian Burial was celebrated on Tuesday at her church, with the Rev. Charles L. Pershing as celebrant.

Inurnment was at the convenience of the family in St. Mary's Cemetery, Middletown.

Memorial contributions may be made to St. Margaret Mary Catholic Church, 2800 Paxton Church Rd., Harrisburg, PA 17110 or to Seven Sorrows of the Blessed Virgin Mary Catholic Church, 280 N. Race St., Middletown, PA 17057.

Arrangements by Frank E. Matinchek and Daughter Funeral Home and Cremation Services, Inc., Middletown.
Condolences may be shared at www.matinchekanddaughterfuneralhome.com.