Anna Kosco
Posted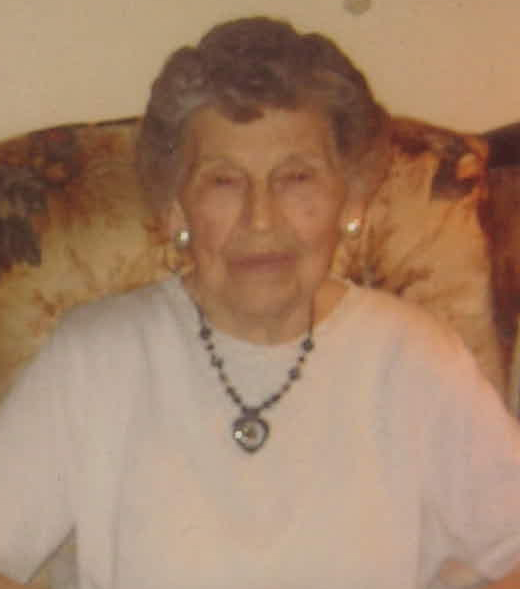 She was born in Wilkes-Barre on May 22, 1917 and was the daughter of the late Andrew and Mary Krakowski Gresco.
She was a member of Seven Sorrows of the Blessed Virgin Mary Catholic Church, Middletown and the Council of Catholic Women. She worked for the Sperry family of Oyster Bay, Long Island, N.Y., the Penbrook Candy Factory, Middletown, (making lollipops and candy canes), and Double Day Publishing Company in Middletown.
Anna "Granny" will be remembered for the love and special times spent with her family, grandchildren and great-grandchildren.
She was preceded in death by her husband Frank and son Robert.
She is survived by her son Richard and his wife Dolores of O'Fallon Ill.; four grandchildren Kenneth Kosco (Mary) of Rye Brook, N.Y., Michael Kosco (Jessica) of Dunkirk, Md., Theresa Pollman (Patrick) of Ft. Leonard Wood, Mo., and Mary Jo Guzaldo (Gerald) of Naperville, Ill; 11 great-grandchildren; one sister Emily Goliash of Swoyersville Pa.; and several nieces and nephews.
Mass of Christian Burial was celebrated on Monday at her church, with the Rev. Ted R. Keating Jr. as celebrant.
Burial was in Middletown Cemetery.
The family would like to thank the staff at the Middletown Home for their friendships and the loving care they gave Anna.
Memorial contributions may be made to Seven Sorrows Church, 280 N. Race St., Middletown PA 17057.
Condolences may be sent online at www.matinchekanddaughterfuneralhome.com.