23 Years Ago: 9/21/2016
Posted 9/20/16
23 YEARS AGO - Conoy Community Gathering – With children's games, horseshoes, live music and enough BBQ chicken to feed Bosnia, the Conoy Township Heritage Day Community Gathering took place on Sunday, September 12. Pictured is Reverend Charles …
23 Years Ago: 9/21/2016
Posted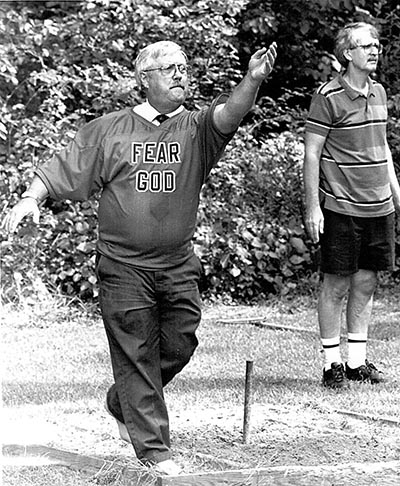 23 YEARS AGO - Conoy Community Gathering – With children's games, horseshoes, live music and enough BBQ chicken to feed Bosnia, the Conoy Township Heritage Day Community Gathering took place on Sunday, September 12. Pictured is Reverend Charles Kirstner of Falmouth United Methodist Church trying his arm at horseshoes.
From The Wednesday, September 22, 1993 Edition Of The Press And Journal
MASD Board To Consider
Expanding Kunkel School

The architectural consultant for the Middletown Area School District will meet with the local School Board on Mon., Sept. 27 to review details of an expansion and renovation project proposed for Kunkel Elementary School in Lower Swatara Township.
For the full story, CLICK HERE to subscribe to the Press And Journal.
{jcomments on}