23 Years Ago: 1/4/2017
Posted 1/4/17
23 YEARS AGO - MAHS Thespians Stage Comedy – The Middletown Area High School performing arts department presents the comedy, "But Why Bump Off Barnaby" in the high school auditorium. Pictured in a recent rehearsal for this hilarious farce are: …
23 Years Ago: 1/4/2017
Posted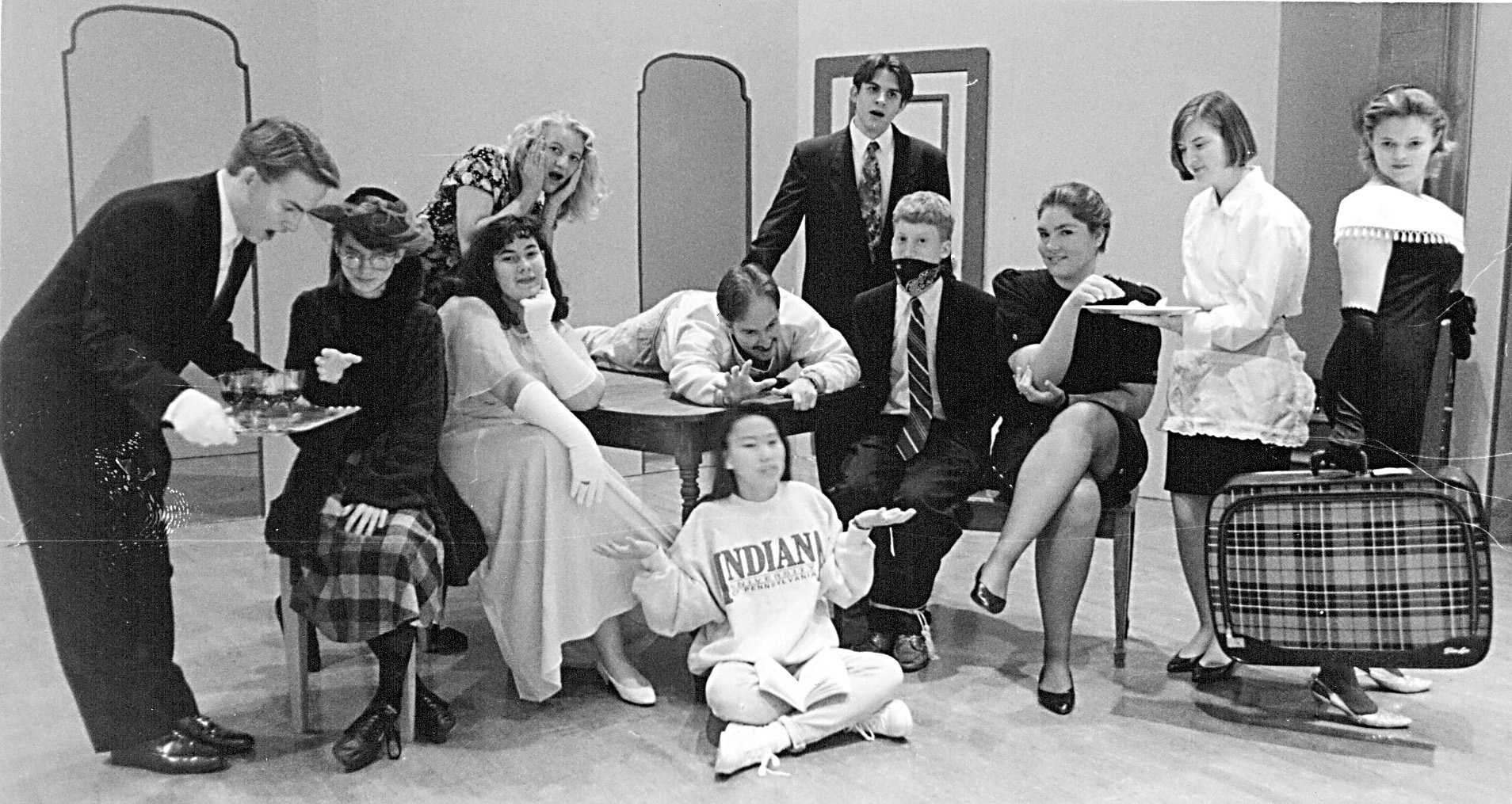 23 YEARS AGO - MAHS Thespians Stage Comedy – The Middletown Area High School performing arts department presents the comedy, "But Why Bump Off Barnaby" in the high school auditorium. Pictured in a recent rehearsal for this hilarious farce are: student director Lori Pressley (seated in foreground) and actors (left to right) Josh Koch, Lisa Kalbaugh, Tracy Erb, Margaret Laszczak, Ty Walker, Robert Smith, Kevin Arnold, Maggie Hess, April Hoover and Val Messick.
From The Wednesday, Jan. 5, 1994 Edition Of The Press And Journal
Next Phase: Decommissioning In 2014 TMI's Unit 2 Reactor Placed In Monitored Storage
It's taken over 14 years of history-making cleanup, analysis and negotiations, but the damaged Unit 2 reactor at Three Mile Island has finally entered a stage of industrial limbo known in the nuclear power industry as "monitored storage."
The owner of the Londonderry Township facility, GPU Nuclear Corporation, first proposed the storage option to the United States Nuclear Regulatory Commission (NRC) in August 1988 as an interim stage between the end of defueling and decommissioning at the plant.
Unit 2's ongoing status has garnered industry-wide attention, primarily because it was the site of the country's worst commercial nuclear power accident in March 1979, but also because it is the first nuclear plant to be "mothballed" in this manner.
The NRC announced an amendment to GPU's license in mid-September that permitted the utility to possess Unit 2 but not operate it. That hurdle cleared the way for GPU to place the damaged reactor into "post-defueling monitored storage" until its planned decommissioning along with the healthy Unit 1 reactor in April 2014.
According to GPU officials, some radioactive material remains at Unit 2 but is expected to decay significantly before the plants decommissioning 20 years from now. As a result, the NRC has issued detailed technical specifications that must be met during storage, including the frequency of inspections and the equipment that must be maintained.
Prior to issuing the possession-only license, the NRC staff reportedly conducted safety and technical evaluations, which determined long-term storage to be an acceptable option for the plant.
Prices From 23 Years Ago
Stouffers Lasagna
40 oz. pkg.$4.79
Fresh Artichokes68¢/each
Roma Tomatoes79¢/lb.
Mozzarella Balls 16 oz. pkg.$2.34
Snowflake Rolls$1.29/8 roll pkg.
Bertolli Olive Oil 17 oz.$2.89
Farley's Fruit Snacks
10 oz. pkg.$1.55
Green Zuchini Squash58¢/lb.
Fresh Endive39¢/lb.
Cavatelli Pasta Salad$1.88/lb.
Minute Maid 64 oz.$1.79
Smithfield Bacon$1.38/lb.
Pepperidge Farms
Croutons 5.5 oz$1.09
Look Back At The News Stories That Highlighted Our Year: 1993
Since it's traditional at the start of a new year to look back on all the events that shaped and molded our world during the previous 12 months, we thought it would be interesting to review some of the news stories that made their mark in the Press And Journal in 1993.
JANUARY 1993: Union Hopes To Salvage Sale; With a skeleton crew of fewer than 30 workers now filling the remaining manufacturing orders at Bethlehem Steel's trackwork facility in Steelton, local union officials are still holding our hope that the corporation will find a buyer for the plant before it shuts down permanently.
FEBRUARY 1993: Met-Ed Tries Again To Break Electric Pact; Metropolitan Edison Company has advised Middletown officials that it is seeking, again, to terminate the 1906 contract under which it supplies electricity to the Borough at the favorable rate of 1 cent per kilowatt hour (Kwh).
MARCH 1993: 20-plus Inches of Snow Finds Locals Still Digging Our From The "Great Blizzard of '93; It may have not been the area's worst snow storm of the century, but for most local residents it ranked as one of the worst in memory. Although our area was covered by an average of 20 to 23 inches of snow Saturday night, it wasn't enough to top the record snowfall of 25.2 inches that was dumped on this area during the storm that hit here on Feb. 11, 1983.
APRIL 1993: Flood Was Little More Than Messy Nuisance; For some of the residents in Royalton Borough, the flood of 1993 was a minor inconvenience compared to the hoards of sightseers who overflowed the small town's streets and created a general nuisance of themselves.
SEPTEMBER 1993: AMP to Expand Plant In Lower Swatara Twp.; Officials with AMP Incorporated announced early last week that the giant electronics firm will construct a large new building at its Fulling Mill Road location in Lower Swatara township that could provide at least 130 new jobs for area residents.