We Can Help Your Business Succeed
Posted 8/14/12
The Press And Journal is a weekly community newspaper that's been around town for more than a century and a half. Every week more than 35,000 neighbors in Middletown, Hershey, Hummelstown, Elizabethtown, Highspire, Steelton and the …
We Can Help Your Business Succeed
Posted
The Press And Journal is a weekly community newspaper that's been around town for more than a century and a half. Every week more than 35,000 neighbors in Middletown, Hershey, Hummelstown, Elizabethtown, Highspire, Steelton and the Harrisburg area read the Press And Journal to see what's happening. They know we are part of their community.
For four generations, the same family has been publishing this traditional paid-circulation newspaper that has grown into a thriving printing business and publishing center for a popular monthly news magazine and two unique bi-monthly papers.
You won't get this news any place else.


---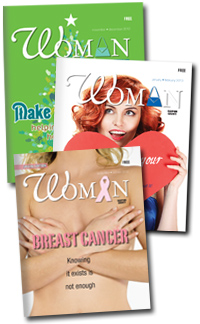 Woman is the premier lifestyle newspaper for women in Central Pennsylvania. We're news, and shoes, and stories that matter. Informative and fun, Woman embraces its task of inspiring and entertaining – in a woman's voice and style.
Our bi-monthly editions have attracted a devoted readership of over 50,000 women ages 25-55+


---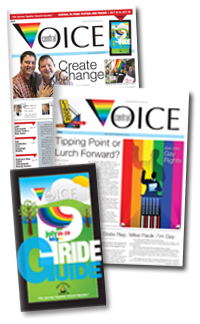 Central Voice, the newest member of the family, is our bi-monthly publication that promotes greater understanding and acceptance of Central Pennsylvania's unique communities, including the lesbian, gay, bisexual and transgender (LGBT) community, environmental groups and public policy makers.
We reach Central Pennsylvania's LGBT communities, environmental groups and public policy makers who make valuable contributions to the state's economic development and participate in charitable endeavors within the community.


---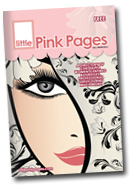 Little Pink Pages - the perfect purse-sized directory that women just can't live without. Take advantage of two issues per year - Spring/Summer and Fall/Winter to promote your business to demographic that controls the purse strings on 85% of ALL consumer purchases!

---
LGBT Pages is the annual directory pinpoints lesbian, gay, bisexual and transgender customers throughout Central Pennsylvania. This essential publication is distributed at galleries, retail outlets, clubs, restaurants and entertainment venues. Consider the LGBT consumer market is a truly powerful force with $450 billion in buying power. Empower your business.
Comments