Walter Stine
Posted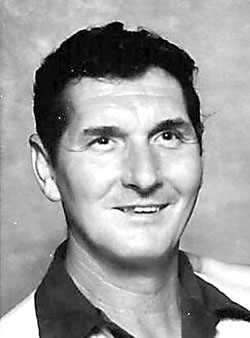 Born January 22, 1928 in East Waterford, he was the son of the late John W. and Nellie A. Burdge Stine.

He was a World War II veteran of the United States Navy and he served in the Pacific Theatre; he retired as a cataloguer from Marine Corps Supply in Philadelphia and previously worked at Olmsted Air Force Base in Middletown; was a member of Parkview Church of the Brethren in Burnham, Pa., and the McVeytown Lions Club; and was a volunteer for the McVeytown Fire Police and was an EMT for McVeytown Ambulance.

He was preceded in death by three brothers John E., James O., and Richard D. Stine, and a half brother Kenneth Long.

He is survived by his wife Joyce I. Meyers Stine, whom he married on July 24, 1948; two daughters Diana S. Tanner and husband, Thomas, of Albuquerque, N.M., and Judith A. Stine of Middletown; a brother Leonard E. Stine and wife Rose of Elizabethtown; five grandchildren Julie A. Miller and husband Ed, Emily S. Castillo and Allena J. O'Neil, all of Middletown, Aaron W. Tanner of Albuquerque, N.M. and Amity A. Tanner of Philadelphia; five great-grandchildren; and one great-great-grandson.

Funeral services will be held at 2 p.m. on Wednesday, October 16, at Harshbarger Funeral Home, 3 S. Market St., McVeytown, with Pastor Ronald Stacey officiating.

A viewing will be held from noon to 2 p.m. Wednesday at the funeral home.

In lieu of flowers, memorial contributions may be made to the McVeytown Fire Police, P.O. Box 336, McVeytown, PA 17051, or the McVeytown Ambulance Association, P.O. Box 11, McVeytown, PA 17051.