Vitriol runs rampant in Middletown
Posted 4/29/14
Anne EinhornNot long ago, it was suggested I write about what it has been like to be on Middletown Borough Council. Has it met my expectations? Has it been more difficult, or less difficult, than I anticipated? Interesting? …
Vitriol runs rampant in Middletown
Posted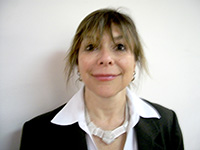 Anne EinhornNot long ago, it was suggested I write about what it has been like to be on Middletown Borough Council. Has it met my expectations?

Has it been more difficult, or less difficult, than I anticipated? Interesting? Frustrating? Rewarding? Surprising? Dramatic? Anticlimactic?

Yes, yes, yes ... all of those things, and many more.

Initially, there didn't seem to be much to elaborate on at this point. It has only been four months since my term began, and early on the weather got in the way of routine.

So really, what do I have to say?

Everything has pretty much been out there for everyone to see – long meetings, arguments, disagreements and shouting. It looks frustrating and it is frustrating. It looks tedious and it is tedious. It looks exhausting and it is exhausting.

So again, I asked myself, what do I really have to say?

If pressed, I can tell you it is one of the hardest things I have ever done. It can be exhilarating when you accomplish a goal, depressing when it doesn't go your way, confusing when everyone but you seems to know what is going on and downright infuriating when you can't seem to make yourself heard, understood or acknowledged.

None of that really surprises me though. I pretty much expected all of that – the good and the bad. I have always been political and I have always enjoyed the process of debate, discussion, argument and decision making.

I have always understood the need to bargain, finagle, compromise, sway, pressure and manipulate. I have always considered and accepted that as part of the political process as practiced by this country in local, state and national government.

So again, what is there to talk about?

Obviously, I decided I do have something to talk about or you wouldn't be reading this now. What is it?
Drumroll, please …

Vitriol.

Vitriol is running rampant in this town and it will ultimately be our downfall no matter who is on council and what decisions are made.

Vitriol is defined as "abusive or venomous language used to express blame or censure or bitter deep seated ill will." I find that to be the most accurate description of the way communication is used in Middletown.

Please understand, I do not set myself apart from this; I am a part of it as well. Council is vitriolic toward the public and the public is vitriolic toward council.

In most cases, vitriol spills right over into action because it is simply instinctive to respond to attack with attack, and that is how vitriol makes you feel – attacked.
Being attacked makes you attack back, and in absolutely no time a cycle of bad behavior is born.

Unfortunately, this pattern of behavior is not really concerned with good or bad, right or wrong, backwards or forwards; rather it is concerned with blame, punishment, vengeance and revenge.

Saddest of all, we are all to blame and we all fall victim to the belief system it creates.

We can no longer listen to or talk with people without suspecting their intent, doubting their sincerity, questioning their honesty and fearing their motives. We have become a community of distrust and anger.

We are all at fault and we are all culpable.

We are political and personal enemies. We can no longer be one without being the other.

This is not hopeful, but it is not hopeless. We may not think we know the answer but in fact I think we do.

The bigger question is, are we willing to do what is necessary to stop this tragedy and forge a road to victory?
Anne Einhorn is a member of Middletown Borough Council representing the Second Ward.