Shirley Boyer
Posted
Shirley A. Boyer, 72, of Lebanon and formerly of Middletown, died on Sunday, June 1, at Good Samaritan Hospital, Lebanon.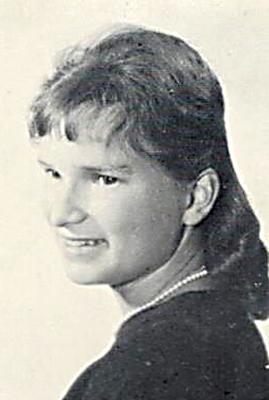 She was born on January 23, 1942 and was the daughter of the late James T. Petro and Annie Ridley.
Shirley was of the Catholic faith and was a homemaker for her loving family. She was a graduate of Bishop McDevitt High School Class of 1961, and enjoyed reading and knitting, but her greatest joy was the love she received from her family, especially her grandchildren.
In addition to her parents, she was preceded in death by her loving husband John W. Boyer in October 2013.
She is survived by her three children, James C. and wife Debra Boyer of Middletown, John Boyer of Virginia, and daughter Lorrie Boyer and fiancé Edward Futrell of Lebanon; three brothers, Tom Petro, Jessie Folk, and Terry Ridley; sister, Patricia Smeal; seven grandchildren; and several nieces and nephews.
A Tribute to her life will be held at 11 a.m. on Friday, June 6, at the Matinchek and Daughter Funeral Home and Cremation Services, Inc., 260 E. Main St., Middletown, with Pastor Rick Martin officiating.
A viewing will be held from 10 a.m. until time of service on Friday at the funeral home.
Burial immediately will follow the service at Hillsdale Cemetery, Middletown.
Online condolences can be sent to www.matinchekanddaughterfuneralhome.com.